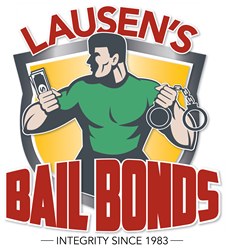 Houma, Louisiana (PRWEB) July 11, 2016
With over 20 years of combined industry experience, Lausen's Bail Bond Agency is thrilled to announce the opening of their second location on July 8th, 2016 in Houma, Louisiana at 2126 Grand Calliou Road. Their flagship branch is located at 979 Highway 3185 Thibodaux, LA 70301. By opening up a second location, Lausen's Bail Bond Agency hopes to broaden the communities they serve.
Making a name for themselves over the last nine years enticed this highly-regarded bail bonds agency to expand to a second location. All employees and bail bondsman that work in the family owned business treat individuals with honor, respecting their confidential information and specific situation.
As one the largest providers of mobile bail bonds services in parishes including Lafourche, Terrebonne, St. Mary, Assumption, and Accession, Lausen's Bail Bond Agency is excited to open their second branch and help more families in a desperate time of need.
With a straightforward and simple philosophy founded on integrity and trust, Lausen's Bail Bond Agency works for their clients to guide them through difficult situations concerning jail time and sentencing. Approaching every case from two different angles, families across Louisiana are able to find the help they need. Whether their clients are looking for a one-time fee or need a financial plan established, Lausen's Bail Bond Agency believes in helping anyone who needs it.
For more information about Lausen's Bail Bond Agency, visit https://www.lausensbailbonds.com/.
About Lausen's Bail Bond Agency
Lausen's Bail Bond Agency is an established Louisiana company the community trusts. Growing to be known in their community for exceptional services, Lausen's Bail Bond Agency is noticed for their high-quality services and customer satisfaction. They believe in getting to know the clients they serve and helping their community as a whole.