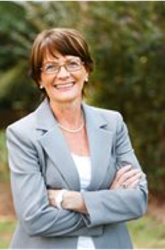 Tim Mulcahy, CEO of RMC Learning Solutions™, says "Barb Carkenord's passion for Business Analysis will make her a key contributor to the goals and future direction of the IIBA® organization."
Minnetonka, MN (PRWEB) July 20, 2016
RMC Learning Solutions™ (formerly RMC Project Management), one of the fastest-growing professional development companies in the world, is proud to announce that Barbara Carkenord, Director of our Business Analysis Practice has been elected to the Board of the International Institute of Business Analysis ® (IIBA).
Comprised of 13 Members, the international Board represents the views of its Members and provides strategic oversight, risk management and operational excellence to guide IIBA to deliver on the organization's core purpose "to unite a community of professionals to create better business outcomes."
As the Director of Business Analysis at RMC Learning Solutions, Barbara combines her entrepreneurial and management experience with her love of education and business analysis to promote the development of the business analysis practice.
About Barbara Carkenord, CBAP
During her career Barbara co-founded two successful companies and worked in varied industries including manufacturing, financial services, and software development. Barbara has worked as a leader, manager, mentor, consultant, trainer, accountant, and technical writer. She has written numerous books, articles, blogs, and training manuals all aimed at helping other professionals enhance their skills. In 2010, she was named the Small Business Woman of the Year by the Georgia Women in Technology. Barbara served on a small business board, The Alternative Board (TAB) and mentored small business owners.
Throughout her career Barbara has been passionate about enabling people and organizations to succeed through analysis. Analytical thinking allows organizations to increase their process efficiency and improve the quality of their products. Beginning her career in software development, early assignments allowed her to design systems which streamlined employee processes, increased the quality of information, and improved customer relationships.
Barbara's focus on critical thinking and increasing business value drove her to help define the business analysis profession. As an early IIBA Member, she worked on the development of the worldwide standard for business analysis, the BABOK® Guide. Barbara continues to volunteer with the IIBA mentoring, writing, presenting, and promoting the organization and its principles.
About RMC Learning Solutions
Founded by Rita Mulcahy in 1991, RMC is the worldwide innovator in Project Management, Business Analysis and Agile training and professional development. Over the last 20+ years, hundreds of thousands of students in over 60 regions across the globe have utilized one of RMC's proprietary professional development resources, classes, or e-Learning courses to expand their knowledge and further their careers. Today, RMC offers a wide range of innovative project management, business analysis and agile classes and products to help beginners, advanced practitioners, and experienced professionals improve their skills and knowledge as well as prepare for certification.