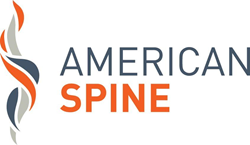 (PRWEB) July 13, 2016
American Spine Physicians Dr. Atif Malik, Dr. Said Osman, and Sandeep Sherlekar attended the 5th World Congress of Minimally Invasive Spine Surgery & Techniques, 15th Annual Meeting of Korean Minimally Invasive Spine Surgery Society and the 5th Asian Congress of MISS, which took place on Jeju Island, Korea in early June.
The World Congress was inaugurated in 2008 by internationally recognized, innovative surgeons in the field of endoscopic and minimally invasive spine surgery. The conference was put together to enhance strong relationships between colleagues under the international Minimally Invasive Spine Society (MISS), continue developing minimally invasive spine techniques and technologies, share ideas and broaden knowledge on endoscopic spine procedures through cadaver workshops, live surgeries, and hands on workshops. This particular conference also aimed at examining cutting edge endoscopic and epiduroscopic techniques, robotic surgery, 3D printing and navigation.
Dr. Malik trained under the well-respected, pioneering orthopedic surgeon and inventor Dr. Thomas Hoogland early in his career. Dr. Hoogland had a vision to someday develop, educate and distribute instrumentation for targeted surgery to treat herniated discs, disc degeneration and facet joint pathology. In 2006, Dr. Hoogland brought his vision to life by founding Hoogland Spine Products in Munich, Germany. The company is built on over 35 years of experience in the field of arthroscopy, endoscopy, spine surgery and instrument engineering.
As an ambassador of the Hoogland Spine Product's MaxMoreSpine® System, Dr. Malik presented a research paper at the World Congress, discussing both the extensive history of minimally invasive and endoscopic spine surgery and the exponential merits of the system and technique itself. The MaxMoreSpine® System is one of the most commonly used in American Spine surgical cases.
Dr. Hoogland had performed over 15,000 minimally invasive spine procedures from which he incorporated his extensive expertise in the design of the MaxMoreSpine® System and the philosophy of the procedure. The MaxMore Spine® System is less invasive and much safer than alternative conventional treatments such as open lumbar microdiscectomy and other endoscopic procedures. The MaxMoreSpine® endoscopic instrumentation enables surgeons to treat lumbar spine conditions with the utmost safety, precision, and effectiveness. The company has aligned itself with world-renowned surgeons, such as those at American Spine, to demonstrate the higher quality outcomes of spine surgeries done with their instrumentation and techniques so patients can resume their lives as quickly as possible with reduction or elimination of back pain.
Minimally invasive surgical techniques to the spine were based, until 1991, on the tissue-saving posterolateral approach on the principle of intradiscal decompression. This was suitable only for protrusions. This type of action assumed that by removing the mass, thereby creating an associated reduction in volume, the protrusion of the annulus fibrosis will collapse and will thereby relieve pressure from the compressed nerve.
The competing method, microdiscectomy, created a target-oriented dorsal intervertebral access to the pathogenic tissue, which tears out annulus fibrosis. The herniation was then removed directly, decompressing the affected nerve. The Foraminoscopy has the same potential as the microdiscectomy. The transforaminal approach, created by Dr. Hoogland, allows for the targeted access and treatment of all herniated lumbar discs, regardless of size and disc level.
The MaxMoreSpine® endoscopic technique for the treatment of disc diseases has proven to be an effective solution for a variety of spinal conditions including; far lateral herniated discs, foraminal stenosis, bone spurs, scoliosis, tumors, recurrent herniations and prior unsuccessful spine surgery. Other endoscopic systems are challenged by difficulties in handling, inability to access and treat all pathology, ease of use, and versatility of use. The MaxMoreSpine® system permits a safe, precise and efficient access to and removal of all herniations, particularly at L5-S1.
The herniated disc occurs in different forms, therefore the successful treatment requires extensive preliminary investigations. These include investigations with MRI, CT and X-ray. If conservative treatment is unsuccessful and surgery is necessary, then proper surgical planning is important. Intensity, Level and Position must be well thought out in pre-surgical planning. The combination of different herniated disc options by position, intensity and level require the determination of the optimized access path, the method of operation as well as choice of appropriate instruments is vitally important. American Spine Physicians believe utilizing the MaxMoreSpine® System and techniques can give the surgical patient a vastly improved outcome overall, thus achieving the goal of patient and doctor alike…to get back to living their life in as pain free a condition as possible.
All American Spine Physicians and Surgeons are currently accepting referrals for new patients. Please call #240.629.3939 to schedule an appointment. For more information on American Spine news, please visit our website: http://www.americanspinemd.com