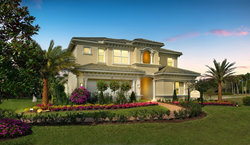 Our goal is to help both realtors and property owners get their properties on the market as soon as possible to be viewed and sold quickly.
Philadelphia, PA (PRWEB) July 12, 2016
HomeJab, an online service that allows realtors to obtain professional quality photos and videos of real estate properties, is announcing its HomeJab 2.0 release. Containing several major new features, the improvements are designed to accelerate the photo production process and facilitate the entire home-selling cycle for clients and agents alike.
Features of the new version include:

Automated post-production capabilities: The company's new automated post production system allows realtors and property owners to receive their finished photos the following day. Users will receive an automated email upon completion, along with a link to download the photos to either a branded or unbranded MLS property page.
High-Dynamic-Range (HDR) photos and upgraded HD video: HomeJab 2.0 offers a new line of "luxury package" products, which include magazine-quality HDR photos and video, along with a complimentary virtual dusk shot of each property. HDR utilizes the most technologically advanced methods in the real estate photography industry and guarantees the ideal color and brightness throughout each photo.
High-conversion landing page: HomeJab users will now also receive a free overview page for each listing, allowing them to quickly access photos and other information about their property on their mobile devices. The page is designed to be fast-loading and to present the basic facts (such as square feet and number of rooms) and images for each home.
Internet marketing assistance: HomeJab has added customized marketing services with each order. A HomeJab marketing specialist will help users maximize their online presence using keyword optimization techniques and social media strategies, enabling users the highest amount of outreach and listing exposure.
HomeJab's founder, Joe Jesuele states: "Our goal is to help both realtors and property owners get their properties on the market as soon as possible to be viewed and sold quickly. Our 2.0 enhancements are all geared toward facilitating the sales process, right down to creating the sales strategy that will get your listing noticed."
ABOUT HOMEJAB
Established in 2014, HomeJab provides professional-quality real estate photography and video, including aerial options, to facilitate real estate viewing and sales. Users can log in to their HomeJab account to view order status, download photos, edit content and review costs. They can also view their custom web pages advertising their properties. Since the company's founding, HomeJab has worked with over 2,500 real estate agents and photographed 3,500+ homes across the country. Now based in 17 U.S. cities, the company plans to launch in NYC this fall and expand throughout the 50 states by spring of 2017. For more information, visit http://www.homejab.com or contact sales(at)homejab(dot)com.