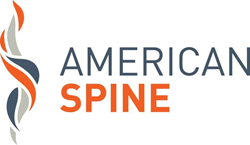 Frederick, Maryland (PRWEB) July 13, 2016
American Spine Physicians Dr. Said Osman, Dr. Atif Malik, and Dr. Sandeep Sherlekar recently attended The 5th World Congress of Minimally Invasive Spine Surgery & Techniques, 15th Annual Meeting of Korean Minimally Invasive Spine Surgery Society and the 5th Asian Congress of MISS, which took place on Jeju Island, Korea in early June.
While in Korea, American Spine Doctors met with other leaders in the minimally invasive and endoscopic spine surgery fields to discuss the creation of a new endoscopic society, The International Society of Endoscopic Spine Surgery, or ISESS. The mission behind the new society was that it would not be driven by any one person, company or country.
The International Society of Endoscopic Spine Surgery, or ISESS, is a newly formed professional medical society focused on providing professionals with knowledge and training in the field of endoscopic spine surgery. With the growing demand for this minimally invasive procedure, ISESS offers the education and training needed to perform this type of surgery, thus expanding the options available to patients seeking back surgeries of almost any kind.
"The importance of endoscopic spine surgery is not widely enough known in the United States." says Dr. Said Osman. In the mid 1980-1990's, endoscopic surgeries were only done by a few pioneering spine surgeons in the U.S., including Dr. Osman. The technique, however, was very difficult to learn. Attempts started with endoscopy, but received little attention in the Americas, then things moved quickly toward other minimally invasive surgery techniques, involving microscopic incisions, mostly local anesthesia, little to no blood loss compared to open back surgeries, same day surgeries, much reduced recovery time, high success rates, less post-op pain medications required, improved quality of life, preservation of spinal mobility and no removal of muscle or bone.
Dr. Osman's mission in life has been to pioneer of micro-spine surgery, minimally invasive spinal surgery (MISS) and endoscopic spine surgery. Thus, since as early as 1994, he has been researching, practicing and publishing his findings on these techniques. Unfortunately, is still just one of the very few surgeons based in the United States who is an expert in the fields of minimally invasive spine surgery and endoscopic spine surgery.
"The U.S., in fact, lags unacceptably behind, only performing one percent of these surgeries." explains Osman, "Whereas Asian surgeons perform well over forty percent of them. China is coming out very fast as well. They've already developed their own endoscopy association."
Dr. Atif Malik, co-founder of American Spine, reflects on the importance of bringing minimally invasive endoscopic surgery to parts of the world where healthcare is truly lacking. "If we can organize to bring endoscopic spine surgery to lesser developed countries this could have a huge impact on those populations as back pack is one of the most common symptoms that afflicts us all." It was a group of professionals, sincerely interested in seeing these techniques be available to others from across the globe. The care this group clearly has for the well-being of the back surgery patient is real. They see the pain. They know there are options and techniques that are better for the short and long-term care of the person. This was fully sharing ideas, concepts, constructive feedback from other groups they'd been involved in. The International Society of Endoscopic Spine Surgery is going to be on the forefront of cutting edge spine surgery. The potential to make a significant impact on the healthcare community and the overall well-being of society is huge."
All American Spine Physicians and Surgeons are currently accepting referrals for new patients. Please call #240.629.3939 to schedule an appointment. For more information on American Spine news, please visit our website: http://www.americanspinemd.com