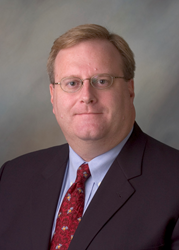 As a firm, we are always looking for ways to better meet the legal and business needs of our clients. Our growth into the Rhode Island market is the latest example of this focus in action
Providence, RI (PRWEB) July 12, 2016
To further support its client-driven business strategy, the law firm of LeClairRyan has expanded into Rhode Island, opening a Providence office. With the new location, LeClairRyan now has offices in 15 states and the District of Columbia. The firm has approximately 390 attorneys nationwide.
"As a firm, we are always looking for ways to better meet the legal and business needs of our clients," said Chief Executive Officer C. Erik Gustafson. "Our growth into the Rhode Island market is the latest example of this focus in action."
LeClairRyan and its clients benefit from the vast experience of its Rhode Island attorneys, which include shareholders Shanna M. Boughton, A. Neil Hartzell and Warren D. Hutchison, and partner Bethany M. Whitmarsh who will be resident in the Providence office. Counsel Marc E. Finkel and associate Anne E. Shannon also practice in Rhode Island. With decades of experience in representing clients in Rhode Island, these attorneys handle matters representative of a broad range of practice areas focusing on litigation in the areas of financial services, business litigation, product liability, professional liability, and personal injury.
Whitmarsh has handled a variety of matters before Rhode Island state and federal courts and focuses her practice on financial services litigation with a strong interest in alternative dispute resolution. Boughton focuses her practice on lender liability defense, complex commercial litigation, insurance defense and bankruptcy matters. Hartzell has more than 30 years of experience representing clients in a wide range of complex civil litigation matters ranging from commercial disputes to environmental litigation and professional liability defense. Hutchison is a trial and appellate lawyer who has decades of experience handling myriad types of professional liability matters and complex commercial disputes involving intellectual property, personal injury and environmental litigation. Finkel concentrates his practice defending cases involving wrongful death, catastrophic personal injury, products liability, municipal liability, and insurance coverage matters through all stages of litigation.
"We have deep experience in Rhode Island at the firm. We are all looking forward to expanding our practices here and assisting clients and colleagues with matters that can be more effectively handled from our new Providence office," said Whitmarsh. "We are also excited about the opportunity to grow and develop our presence in the community."
The firm's Providence office is located at 400 Westminster Street, Suite 48.
About LeClairRyan
As a trusted advisor, LeClairRyan provides business counsel and client representation in corporate law and litigation. In this role, the firm applies its knowledge, insight and skill to help clients achieve their business objectives while managing and minimizing their legal risks, difficulties and expenses. With offices in California, Colorado, Connecticut, Delaware, Georgia, Maryland, Massachusetts, Michigan, Nevada, New Jersey, New York, Pennsylvania, Rhode Island, Texas, Virginia and Washington, D.C., the firm has approximately 390 attorneys representing a wide variety of clients throughout the nation. For more information about LeClairRyan, visit http://www.leclairryan.com
#####