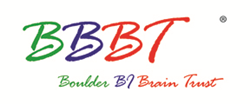 GoodData has definitively proven that a cloud-only analytics company is not just viable, it is becoming a mandatory part of an organization's decision-making environment. -- Claudia Imhoff, Founder, BBBT
Boulder, Colorado (PRWEB) July 12, 2016
On Friday, July 15, 2016, BBBT members will be briefed by GoodData Founder and CEO, Roman Stanek, and Vice President of Data Product Strategy, Jeff Morris, on both the scalable platform and go-to-market services to guide companies in delivering profitable data products and embedded analytic applications that drive direct and indirect revenue.
"Traditional business intelligence has given way to self-service analytics for both internal IT and business users. This market is all but finished innovating," said Stanek. "Organizations are realizing that revenue-generating 'smart business applications' that deliver tailored insights to their B2B networks will turn data and analytics from a cost center into a true profit center."
"GoodData has definitively proven that a cloud-only analytics company is not just viable, it is becoming a mandatory part of an organization's decision-making environment," said BBBT Founder Claudia Imhoff. "Their Smart Business Applications are a welcomed addition to their overall offering and are perfect for non-technical business people who need answers to their everyday questions."
A podcast summarizing the presentation will be available at the BBBT podcasts page, and a video and trailer of the presentation will be available at the BBBT videos page.
About BBBT
The Boulder Business Intelligence Brain Trust has served the BI industry since 2006. It is a consortium of nearly 200 industry analysts, experts, and practitioners from around the world. BBBT hosts BI industry vendors who provide extended, interactive briefings, streamed live as webinars exclusively to BBBT members. It's a reciprocal arrangement, the members receive the latest information on current and planned BI tools and technologies, and the vendors get valuable feedback on their offerings, marketing, and messaging.
About GoodData
GoodData enables Enterprises and ISVs to transform their businesses by distributing targeted analytic applications, called smart business applications, to every stakeholder across their business networks.
Our highly scalable analytics distribution platform allows organizations to unlock the value of their existing and third party data - creating best in class analytic products (known as Smart Business Applications) that guide everyday users to meaningful insights that they wouldn't be able to discover on their own.
These solutions allow our customers create new channels of revenue both directly and indirectly and to increase customer retention.
We live in an information-rich, digital world - and the majority of organizations have only scratched the surface of creating valuable from their institutional data through data-driven products. At GoodData, we believe that widely distributing smart analytic business applications to business networks like customers, suppliers and partners will transform analytics into a corporate profit center, and we are dedicated to that mission.