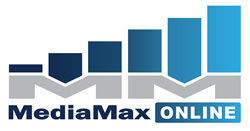 Trump amassed over $1 billion in earned media in June
Burbank, CA (PRWEB) July 12, 2016
MediaMax Online, a leading media research service, reports for the month of June, 2016, Donald Trump edged Hillary Clinton in total Earned Media, $1.006 billion to $624 million across 638,407 articles and broadcast stories from broadcast, print and online outlets. However, for the first 10 days of July, Clinton has turned the tables in media coverage. Clinton leads in total Earned Media $249.7 to $218.2 million, leads in overall impressions $7.57 to 6.99 billion and is the prominent candidate in 60% of the 189,565 stories analyzed. In June, of the 638,407 stories, Trump was the prominent candidate over Clinton, 58.2% to 41.8%. Trump also led in overall Impressions in reaching more viewers and readers, 29.7 to 23.4 billion impressions in June.
Earned Media values reflect publicity efforts and news coverage for a particular candidate unlike paid advertisements. According to the Institute of Public Relations, weighted Earned Media costs offer scientifically sound, quantifiable data that provides comparative metrics for the evaluation of media outlets and publicity campaigns, as well as a direct comparison to advertising in terms of impact.
"There is no shortage of media coverage for Clinton and Trump in the press this election season. Much has been made of the extraordinary media exposure and associated free, earned media by candidate Trump and research shows a clear lead in June but not July so far. Candidate Clinton's news coverage in July is reaching more viewers and readers so far although Trump showed a one day jump on July 10." says John Libby, President of MediaMax Online.
MediaMax Online launched a 2016 Presidential Election Earned Media Dashboard to track the "Earned Media Battle" between Hillary Clinton and Donald Trump. The free website displays a dashboard of media analysis comparing the candidates by Earned Media, Impressions and Article/Clip Prominence. Access the free 2016 Presidential Election Earned Media Dashboard at http://dailybuzz.mediamaxonline.com/ClintonTrumpEarnedMedia2016Election.aspx