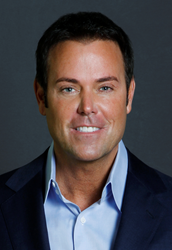 Dallas, TX (PRWEB) July 12, 2016
Courage is an attribute all CEOs should have, but it doesn't always come easy. Every experience–good and bad, wins and losses–can help develop a strong sense of the courage and confidence that is the root of business success.
David Kiger, founder and executive chairman of the global logistics company Worldwide Express and a major investor and strategic advisor for a diverse portfolio of ventures including Alef Mobitech, Exos Transport Group and beGlammed, explores 10 benefits of developing perseverance in challenging times and more importantly ways to help business owners gain a sense of courage in the workplace.
1. Tackle Your Fears– "It takes courage to confront personal weaknesses and fears. A good example is the shared fear of public speaking amongst many adults," Kiger says. "Unfortunately, public speaking is a requirement faced by pretty much every CEO in today's business climate. By overcoming this fear, one can use it to portray courage and leadership."
2. Self Awareness– "Courage plays an especially crucial role when faced with tough economic times," Kiger explains. "Recessions can cause panic moves across all industries, but some CEOs choose to continue innovating. Having a clear understanding of your strengths and limitations is part of developing this type of courage."
3. Be Bold– "A courageous CEO is not a passive one. The role requires them to lead a business and inspire their employees to follow suit," says Kiger. "They have to serve as a leader to their employees, and in many cases are expected to act as a role model. This kind of leadership is not for the faint of heart."
4. Be Decisive – "The time to make tough calls come fast and furious for a CEO, and being prepared for such times so that one can make the best decision possible is vital," shares Kiger. "So too is the ability to make firm decisions based on solid analysis and planning. Employees don't want to see the CEO going back and forth on crucial matters."
5. Dream Big– "CEOs are expected to maintain a certain amount of realism when planning for the future of their business, but setting minor benchmarks can also be too conservative of an approach," Kiger says. "Business goals are often cumulative rather than massive and it takes courage to go for a bigger score."
6. Be Personable and Honest– "There's a difference between being professional and being effective," Kiger explains. "People often connect professional attitudes with being cold and showing indifference about anything outside of work. It takes courage for CEOs to balance professionalism with personality and to realize that it's OK to show some emotion in the workplace."
7. Consider the Worst-Case Scenario– "Though it's not a fun exercise, there is value to pondering failure—even doing so to the extreme," Kiger says. "Build courage through the preparation of a contingency plan: "Ask yourself, what is the worst thing that could happen?"
8. It's Not a Popularity Contest– "Just as it's important for CEOs to inspire employees and clients with big dreams and bold initiatives, it's also essential that they focus on what's right for the business—even if that means making unpopular decisions," Kiger shares.
9. Welcome Community Involvement– "Beyond the day-to-day occurrences around the office and with clients, CEOs can show courage by getting involved in ventures outside of the business," explains Kiger. "While these endeavors shouldn't become a distraction or take up too much valuable time, the willingness to become involved in the community is a courageous approach to business."
10. Encourage Courage– "It's known that humans are instinctively risk averse and will naturally lean toward playing it safe in most scenarios," Kiger explains. "This is why CEOs should try to foster courage in their employees, which will help them feel that their work and opinions matter."
About David Kiger
David Kiger, founder and executive chairman of the global logistics company Worldwide Express, is a major investor and strategic advisor for a diverse portfolio of ventures including Alef Mobitech, Exos Transport Group and beGlammed. Kiger offers advice to entrepreneurs through his blogs on leadership and helping socially and economically disadvantaged businesses. Follow him on Twitter: @DavidKiger