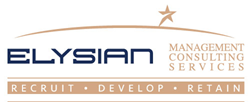 Our guiding principle is centered on people, says John Harline, Co-Founder
Orange County, California (PRWEB) July 13, 2016
Elysian Management Consulting Services is proud to announce the official launch of its comprehensive consulting firm and company website http://www.elysianmcs.com.
Co-founded by John Harline and Jim McInnis, Elysian Management Consulting Services is a consulting firm assisting companies with their Recruiting, Development and Retention needs. Headquartered in Orange County, California, Elysian provides executives and organizations with a broad array of services centered on management, supervision and operational activities.
The approach is straightforward. Through its proprietary process, Elysian Management Consulting Services assists businesses in their quest to identify areas within their organization in need of improvement. For companies struggling with efficiency and profitability, Elysian Management Consulting Services works to create pragmatic solutions for today's business leaders. Unbound by conventional methodologies, Elysian adapts to each client's needs individually and across key areas.
"Our guiding principle is centered on people," says John Harline, Co-Founder and Chief Executive Officer of Elysian Capital Holdings. "The cornerstone of any successful business is having a team of the right people in the right roles and with the right amount of coaching. It is our goal to focus on helping businesses who feel they are falling short in this area. We develop a strategy for each of our clients and assist in its implementation and execution," explains Harline, who along with Jim McInnis, Chief Executive Officer of RDR Sales Consulting, Inc., started Elysian Management Consulting Services in late, 2015. McInnis (the past President of global financial services giant, The ING Annuity Group) and Harline (a former Executive Vice President and Managing Director of Investments, Mutual Funds and Variable Annuities for Transamerica Capital Management) share over 70 years of combined experience in business, consulting and corporate coaching within the financial services industry.
With a focus on tailored business solutions, Elysian is also comprised of an experienced team of executives which includes management consultants, lawyers, financial market specialists and corporate advisors. They develop a strategy for each of their clients and assist in its implementation and execution.
The EMCS website, http://www.elysianmcs.com, provides clients an easy and efficient way to learn about Elysian's consulting services and solutions and provides a means of engaging with the firm at any time. The website delivers information about Elysian's corporate team (Who We Are) and what prospective clients can expect when utilizing Elysian's consulting services (What We Do and Why It Matters.) Visitors are invited to browse Elysian's "RDR System" icon for an explanation of the firm's heralded "Recruit. Develop. Retain" framework. Additionally, the website features individual Case Studies, which highlight solutions and the breadth of skills utilized in assisting past clients. The website also contains integrated social media icons for LinkedIn and Facebook to enable greater communication and engagement with clients, partners and the business community.
To contact Elysian Management Consulting Services or for further inquiries and more information, please visit http://www.ElysianMCS.com.