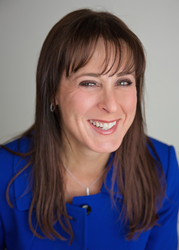 "We must take control over skyrocketing college costs, empower students with 'skin in the game,' and stop the $1.3 trillion in college debt," says Nancy Paul.
Westlake Village, California (PRWEB) July 12, 2016
Three Wishes College Strategies is offering a complimentary video training series, "How to Pay Less for College," to teach families to use planning and their students' achievements to combat skyrocketing college costs, create more options for how much the family spends, and empower students with "skin in the game," announced company president Nancy Paul.
"If families knew what to do -- and did it early enough -- our country wouldn't have $1.3 trillion of college debt," she adds. "Parents mistakenly believe that they earn too much to qualify for merit scholarships and other strategies."
"Families are starving for ways to save on college," says Paul, "and they are overwhelmed with trying to figure it all out. High school and private college counselors typically only focus on admission, not cost."
Many families don't qualify for need-based aid but they need – and certainly want – help paying for college. The cost of college has increased 1120% since 1978 and 3% over last year.
"I spent over 100 hours researching merit scholarships for my eldest daughter. No other parent should have to go through all the sleepless nights, dead-ends, guilt, and frustration," Paul says.
Paul's three daughters were ultimately awarded $600,000 in merit scholarships and they used their achievements in additional ways to save more. Plus one of the girls was also offered nearly $200,000 in merit scholarships from law schools.
The "How to Pay Less for College" trainings include four 10 minute lessons that save families time by getting straight to the key issues, offering bite-size tips and action steps for families to get started with saving on college today.
Topics include:
What's a merit scholarship?
How to win large, renewable merit aid from colleges
Which schools must be on the student's college list so families can pay less
The danger of waiting to create a plan to pay for college
The benefits of students contributing to college costs
Different types of merit scholarships
What to do in middle school to lower college costs
Two of the biggest mistakes families make are waiting until senior year to create a strategy to lower college costs, and not including schools on their college list that will cost less so they have more options.
She urges families to plan ahead and remember, "Getting into college is one thing. Paying for it is another."®
Content in the videos is drawn from Paul's highly successful Pay Less for College Boot Camps where families implement Paul's proven W.I.S.H.E.S. step-by-step formula to find more money for college.
Every family that has attended one of Paul's four-hour boot camps has found money for college that fits their student during the event.
Paul is the author of the bestseller The Little Book about Scholarships. She also judges scholarships for a top-ranked university, leads seminars, consults with families nationwide, and frequently speaks on using achievements to pay less for college.
Sign up to receive immediate access to the training videos at http://HowToPayLessForCollege.com
To learn more about the services offered by Three Wishes College Strategies, visit http://ThreeWishesCollegeStrategies.com or call 805-267-7123.