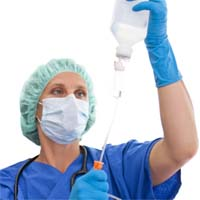 Dasatinib treatment impaired cells migration and...significantly increased apoptosis.
Raleigh, NC (PRWEB) July 13, 2016
A drug that is typically used to treat certain kinds of leukemia appears to enhance the mesothelioma-killing power of the chemotherapy drug pemetrexed (Alimta). Surviving Mesothelioma has more on the Italian drug study. Click here to read the full article.
According to researchers at the University of Torino, dasatinib (brand name Sprycel) inhibits certain enzymes that play a key role in the growth and proliferation of cancer cells. When it was applied to mesothelioma cells along with pemetrexed, the results were encouraging.
"Dasatinib treatment impaired cells migration, and both sequential and co-administration with PEM [pemetrexed] significantly increased apoptosis," reports oncologist Dr. Valentina Monica, whose name appears first on the paper.
The team concluded that dasatinib has the power to make mesothelioma cells more sensitive to pemetrexed, which could potentially improve outcomes and extend mesothelioma survival.
"Even in the best of circumstances, we know that mesothelioma chemotherapy is only marginally effective," observes Surviving Mesothelioma Managing Editor Alex Strauss. "It is exciting to imagine that an existing drug could potentially improve the odds of surviving mesothelioma."
To read more about about the dasatinib study and its impact on mesothelioma cells, see Mesothelioma Chemotherapy May Get a Boost from Leukemia Drug, now available on the Surviving Mesothelioma website.
Monica, V, et al, "Dasatinib modulates sensitivity to pemetrexed in malignant pleural mesothelioma cell lines", July 6, 2016, Oncotarget, Epub ahead of print, http://www.impactjournals.com/oncotarget/index.php?journal=oncotarget&page=article&op=view&path%5B%5D=10428
For nearly ten years, Surviving Mesothelioma has brought readers the most important and ground-breaking news on the causes, diagnosis and treatment of mesothelioma. All Surviving Mesothelioma news is gathered and reported directly from the peer-reviewed medical literature. Written for patients and their loved ones, Surviving Mesothelioma news helps families make more informed decisions.