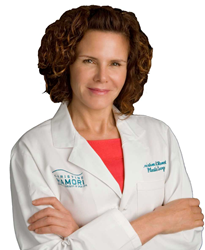 "Many of the women who come to me for this procedure (and they tend to be younger — in their 20s) experience embarrassment and shame. It doesn't have to be like that."
Duxbury, MA (PRWEB) July 14, 2016
Christine A. Hamori, MD, FACS, a board-certified plastic surgeon who has been in private practice for 15 years on Boston's South Shore, has launched a new website dedicated solely to female genital aesthetic surgery and vaginal rejuvenation treatments. Labiaplastyboston.com is a spin-off of her general practice website (christinehamori.com).
"I've been doing labiaplasty surgeries for more than 20 years, and interest in this area of aesthetics is growing dramatically," said Hamori. Figures from the American Society of Aesthetic Plastic Surgery, which tracks labiaplasty surgeries performed by its member surgeons, show it to be the second fastest growing cosmetic surgery. Between 2012 and 2013 the number of labiaplasty surgeries increased 44%; and between 2013 to 2014 the number of labiaplasty surgeries increased another 49% (to 7,535 surgeries in 2014).
Dr. Hamori, who has performed more than 400 labial surgeries has developed special expertise in labial surgeries and has lectured internationally and in the US to educate her peers at plastic surgery conferences. A popular course that she has been teaching to other surgeons for the last 10 years is "Labiaplasty and Beyond" in which she describes anatomy, surgical techniques and ways to avoid and treat complications of labia surgeries, which include labia majora reductions and clitoral hood reductions in addition to labiaplasty — also called labia minora reduction.
Co-author of the forthcoming book, Female Aesthetic Genital Surgery (CRC Press), Dr. Hamori is also the Genital Rejuvenation Section Editor for the Aesthetic Surgery Journal, and a member of the advisory board of The Plastic Surgery Channel.
She describes labiaplasty as a sculpting of the inner labial lips using a modified wedge technique. The procedure is highly customized as the anatomy of each patient is so variable in this area. She performs the surgery with an all-female nursing team in the privacy of her AAAASF-certified surgical suite, which usually takes about 45 minutes under local or general anesthesia.
The website includes surgical animations of all the procedures that Dr. Hamori performs that help to describe the tissue being removed and the resulting scars. The site is also a great resource for women interested in genital wellness — allowing women to explore the options available to them.
"There is a lot of conflicting information available online," said Hamori. "I wanted to create a discreet place where women can come and understand their options." Patients seeking these surgeries come to Dr. Hamori's practice on Boston's South Shore from all over the world.
"It's really about helping a woman feel better about herself. There is no 'normal' in genital size," said Dr. Hamori. She attributes the increase in popularity of the procedure to several trends. "Young women now tend to remove their pubic hair by either shaving or waxing. This trend combined with the popularity of form-fitting clothing for workouts or the beach or the bedroom has caused women to become more aware of their appearance, said Hamori. "They want everything down there to be sleek, pretty and youthful with nothing protruding."
According to Hamori, many women with enlarged labia suffer from discomfort, chaffing, yeast infections and pain or pinching with intercourse. "Reduction of the labial redundancy helps women feel better about themselves. They are able to return to activities such as cycling and horseback riding without irritation."
"Many of the women who come to me for this procedure (and they tend to be younger — in their 20s) experience embarrassment and shame. It doesn't have to be like that," said Hamori. "My patients have reported that this surgery helps them gain new confidence in their body and in turn their own sexual satisfaction." Additionally, women in their 30s and beyond that have had children or those that are in menopause have reported dramatic improvement in their confidence with these procedures.
In addition to the genital surgeries, the website also features information on non-surgical treatments for urinary incontinence and orgasm disorders. These include: ThermiVa® a radio frequency, non-surgical treatment for vaginal tightening that has been shown in clinical trials to tighten vaginal muscles, tighten the labia majora, improve vaginal lubrication, reduce mild stress incontinence, and potentially improve sexual function. Dr. Hamori also offers the O-Shot®, a treatment using platelet rich plasma to enhance a woman's sexual experience and intensify orgasms.