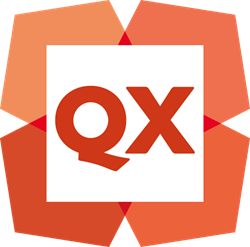 Denver, CO (PRWEB) July 12, 2016
Quark Software announced today the availability of new QuarkXPress 2016 online training from Lynda.com. QuarkXPress 2016 is the newest version of QuarkXPress, one of the original page layout applications for creative professionals. In the new five hour and 44 minute video training series, expert Mike Rankin teaches the essential QuarkXPress skills needed to create professional publishing projects, both print and digital.
Visit Lynda.com now to preview and sign up for QuarkXPress 2016 Essential Training.
The series features training on the QuarkXPress interface and preferences, and the basics of working with documents, master pages, layers, and items (the design elements of a QuarkXPress layout). Mike Rankin also covers how to import text, format it, and control alignment, leading, and spacing around paragraph and text boxes. There are chapters dedicated to tables, images, and interactivity, as well as the output and publishing options in QuarkXPress, including EPUB and HTML5.
Whether you are a seasoned QuarkXPress professional or a new user, the training has something for everyone. As Rankin notes in his review of QuarkXPress 2016 for CreativePro.com, "…no matter which group you fall into, if you're a creative professional interested in making top quality print and digital publications, you should check out QuarkXPress 2016."
Training topics include:

What is QuarkXPress?
Setting preferences
Creating new documents and pages
Moving and merging layers in QuarkXPress
Using the Bezier Pen tool
Importing and editing text
Applying fonts
Working with bullets and numbering
Using style sheets
Creating anchored text boxes
Formatting tables
Controlling color and opacity
Adding hyperlinks, video, and animation
Exporting QuarkXPress files
Find out more about QuarkXPress 2016: http://www.quark.com/2016.
About QuarkXPress
QuarkXPress is leading graphic design and page layout software for creative professionals around the world who depend on quality, performance and stability. QuarkXPress 2016 is the new version of QuarkXPress that introduces transformative functionality and game-changing features, such as HTML5 Publications, the ability to convert PDF, Illustrator and EPS files to native QuarkXPress objects, and much more. Unlike many design suites, QuarkXPress is sold as a perpetual license, which means users make a single purchase and aren't locked into an ongoing subscription. Learn more about QuarkXPress here: http://www.quark.com/2016.
# # #
Quark, QuarkXPress, and the Quark logo are trademarks or registered trademarks of Quark Software Inc. and its affiliates in the U.S. and/or other countries.