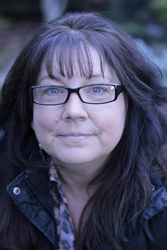 129 people a day die to drug overdose. Sadly, that number is growing.
Nanaimo, BC (PRWEB) July 14, 2016
19 years ago, Lorelie Rozzano began the hardest journey of her life and entered a treatment centre to recover from substance abuse. As an addiction worker, popular blogger, and multi-published author, Lorelie works to inspire and help others on their own path to recovery. She wants you to know there is hope. Addiction is a very treatable disease. Her acclaimed Jagged book series, now at book three, channels the addiction experience into a tapestry of many true-to-life characters' threads – all becoming torn, unwoven and vying to mend their wounds and relationships. Jagged No More shows both the darkest depths of addiction, and the light that finds a way to shine though. It is a story of life, loss, recovery and love.
Jagged No More is available for order from the FriesenPress bookstore, Amazon, and Barnes & Noble, and from most online book retailers. Readers can also purchase the ebook on Kindle, Nook, iTunes, Kobo and GooglePlay.
About the Author
Lorelie Rozzano's writing draws from a lifetime of experience, both as an addictions counselor and as a recovering addict. Her books aim to break the stigma surrounding this illness and give hope to people struggling with addiction and their families. She is the author of two previous novels in the Jagged series, Jagged Little Edges and Jagged Little Lies, and the children's book Gracie's Secret. She lives in Nanaimo, BC, with her husband, their teenager, and snuggly pug, Maddy. Check out her blog at http://www.jaggedlittleedges.com or Facebook page at http://bit.ly/2a6Yery