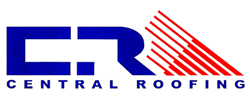 Los Angeles, CA (PRWEB) July 13, 2016
Many Los Angeles area business owners are looking for options to cool down their buildings during these hot summer months. Air Conditioning is great, but often over looked is the cooling and reflectivity properties of the buildings roof. A cool roof system is your air conditionings best friend, allowing it to work fewer hours, or not as hard. Studies show that cool roof systems can typically reduce summer air conditioning energy use by up to 20%.
Central Roofing Company of Gardena, California has installed over 85 cool roof systems in the Los Angeles area alone in the last 6 months. The hot summer months are a great time to install these systems because the material costs are lower, the cure time for the products is quicker, and the energy savings start right after installation. Not only will your building operate more energy efficiently, its assets will be protected from the upcoming winter weather and the useful life of the roof can be extended up to 20 years.
Energy savings and lowering your cooling costs is only part of the equation. By incorporating skylights or day lighting with your cool roof system, savings on your electrical bill can be as much as 30%. Beyond the financial incentive of lower electric bills and energy conservation, these projects often improve building operating efficiency and comfort levels for the occupants, as well as to help to sustain our environment for the future.
Time is of the essence! The Energy Policy Act of 2005 has extended Special Tax Incentives up to $1.80 per square foot through December 2016. Title 24 Cool Roofing Systems can be used to meet the overall 10% energy reduction for "Building Envelope Improvements". Skylights are considered "Lighting System Improvements" and can be used to qualify for additional tax incentives. To see if you qualify for these rebates and incentives, go to the following website: http://www.efficientbuildings.org. For more information on the various "Cool Roof Systems" and Skylight / Day Lighting information, visit: http://www.centralroof.com
Central Roofing Company is family owned and operated serving Southern California since 1992. They have continually maintained an A+ Rating with the Better Business Bureau and carry the certification of "Platinum Applicator" for APOC and "Green Diamond Applicator" for Tropical Roofing Products. Central Roofing has also earned the distinguished award 5 years running of "Best Roofing Contractor in Gardena". To receive a complimentary estimate for your building, or for all your roofing needs, Call: 310-527-6770 or visit our website: http://www.centralroof.com.