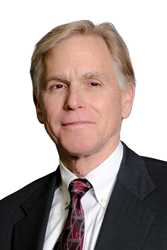 "I wanted a place where I could make a difference...Virsys12 is that place." - Paul Peterson, VP, Client Success at Virsys12
Nashville, Tennessee (PRWEB) July 14, 2016
Salesforce Certified Silver Consulting Partner Virsys12 continues its growth as CEO Tammy Hawes announced today the promotion of former Velox Consulting founder Paul Peterson from Director to Vice President, Client Success. Additionally, Hawes announced that Anthony Coffey has been added as Developer/Consultant and Virsys12 will present at several conferences this summer, including the Midwest Dreamin' Conference and the second annual Health:Further Summit in Nashville.
"It is always a pleasure when we can reward growth from within, and it was a natural step for Paul," Hawes says. "He has had a strong impact as a part of our management team since we acquired his firm in 2014, and his leadership means a great deal to our future."
Prior to launching Velox, Peterson, who holds a personal patent on sales automation software, was a senior partner at KPMG, managing CRM for its insurance, healthcare payer and provider consulting practices. Throughout his career, Peterson has been involved in numerous application development projects, business process improvements and large-scale technology implementations.
"I wanted a place where I could make a difference...Virsys12 is that place," says Peterson.
Florida native Anthony Coffee received his BS in computer science with a minor in computer networking and mobile software development from Austin Peay State University. He is a member of the Association for Computing Machinery (ACM), and comes to Virsys12 from Aspect Software in Brentwood, TN.
"Virsys12 continues to grow at a rapid pace to meet market demands in a fiercely competitive hiring environment for technology talent," Hawes says. "We are pleased to have someone with Anthony's skillset join us."
Adds Coffey, "I was attracted to Virsys12's collaborative culture and commitment to non-profits. The fact that they specialize in Salesforce makes the move perfect."
Virsys12's Doug Ayers, senior developer/solution architecture and leader of the Nashville Salesforce Developer Group, will speak on July 22nd at the 2016 Midwest Dreamin' Conference in Chicago on "The Power of Upsert and External Ids – Data Integration Techniques." Ayers holds five developer certifications.
Virsys12 will participate as sponsors and presenters for the Health:Further 2016 Summit at Music City Center, August 23-24. Celebrating its five-year anniversary in August, Virsys12 recently introduced V12 CONNECT, a cloud-based or on-premise application powered by Trinisys that serves as a middleware engine to address healthcare's HIPAA-compliant interoperability challenge. The firm's V12 CONNECT and V12 ACO applications will both be available for demonstrations as part of Health:Further's Innovator's Row.
With three consecutive years of near triple digit growth, Virsys12 continues to expand both in staff size and caliber.
"One of the greatest responsibilities our management team has is to maintain our culture as the team grows," says Hawes. "Virsys12 is built on our core values, maintaining an atmosphere of collaboration, passion, authenticity, generosity and transformation. As always, we encourage candidates who feel they're a good fit for our culture to contact careers[at]virys12[dot]com."
About Virsys12
Virsys12 is an award-winning Salesforce Certified Silver Consulting Partner focused on healthcare innovation nationwide. Guided by a leadership team with more than 75 years of executive success growing large, small, public and private enterprises, the individually certified team maintains top customer satisfaction ratings and excels in lean business process. We solve your hardest problems by making the complex simple, guaranteeing our work for applications, implementation, integrations and technology strategy. More at Virsys12.com.
About Health:Further Summit 2016
The annual gathering for people who believe that we can make healthcare better, together. healthfurther.com
About Midwestern Dreamin' Conference
This year's largest regional Salesforce.com event that is for Salesforce users, by Salesforce users.
midwestdreamin.com
Salesforce, Force.com, Service Cloud, Health Cloud and others are trademarks of salesforce.com Inc., and are used here with permission.