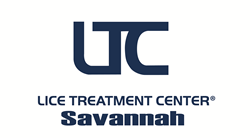 "LTC offers high-quality, safe and effective head lice treatment and prevention services to the Savannah area."
Savannah, GA (PRWEB) July 13, 2016
July 12, 2016 Lice Treatment Center® (LTC®), considered to be the "gold standard" in the lice treatment and prevention industry, will open a new LTC® franchise to serve Savannah and all of Chatham, County, GA in August. LTC® Savannah will offer Savannah residents all-natural treatment for head lice infestations 24/7.
The LTC® Savannah area franchise is owned by experienced businessman, Charles Bruce, of Pooler, GA. Charles said today that he is "excited to bring high-quality, safe and effective head lice treatment and prevention services to families, schools and camps throughout Chatham County".
The LTC® treatment methods and all-natural products have been developed and tested for efficacy since 2005, earning a reputation for excellence from more than 100,000 families as well as hundreds of school and camp administrators. Unlike directors of other lice companies, LTC® co-founder and medical director, Dr. Elin Cohen is a pediatrician and lice expert. Dr. Cohen designed the treatment techniques, protocols and formulated the natural, non-toxic lice treatment and repellent products that have been tested safe and effective for more than 10 years.
As part of the Lice Treatment Center® nationwide franchise system, LTC® Savannah has a distinct competitive advantage over other lice treatment services in the area. LTC® Savannah's owner and its professional technicians have all trained at the Lice Treatment Center's "Lice Academy™". All have completed Lice Academy's rigorous medically-directed technician certification program. In addition, LTC® 's franchise network is fully-vested in supporting LTC® Savannah's premium position for individuals, families, schools, camps as well as human service agencies in Chatham County.
An experienced businessman and franchise owner, Charles Bruce and chief technician, Valerie Anderson, are proud to provide a much needed, professional service to residents of Savannah and all of Chatham County. For more information and LTC Savannah's opening date, please call LTC® Savannah at (912) 663 2772.
Other LTC® Franchise territories currently being considered include in locations in Alabama, Arizona, Arkansas, Colorado, Idaho, Illinois, Iowa, Kansas, Kentucky, Louisiana, Maryland, Massachusetts, Missouri, Nebraska, Nevada, New Mexico, New York, North & South Carolina, Ohio, Oklahoma, Pennsylvania, Tennessee, Utah, West Virginia, Wyoming.
Visit the LTC® website for information about how to become a member of the LTC® franchise family: http://licetreatmentcenter.com/ltc-franchise.