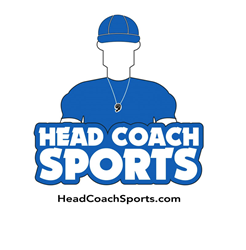 If you understand how to use the opportunities available on the internet...you can certainly set and predictably achieve your growth goals.
Lehi, Utah (PRWEB) August 16, 2016
HeadCoachSports.com, a wholesale and retail supplier of sporting goods and team sports equipment for athletes, coaches, leagues, and organizations, announced today that it has hired Richard Robbins as its new Director of Marketing. Robbins will serve on the executive team alongside Cory Ramage, the founder and CEO of the company. In addition to serving as the company's Director of Marketing, Robbins has also been named a partner and co-owner of the business.
"We felt like bringing Richard onto the team was a smart decision based on several solid reasons, including the fact that he's built multiple successful internet-based businesses before (the most successful among them being a sporting goods company similar to this one) and the friendship and business relationship we've had since we were football and baseball teammates in high school," commented Ramage in regards to the reasons for Robbins' appointment with HeadCoachSports.com. "Richard was affectionately referred to as 'knucklehead' by our teammates back in the high school days because of his sense of humor and his unorthodox approach to almost everything he did. Since high school it's become apparent that 'knucklehead's' out-of-the-box thinking has lots of benefits in the world of ecommerce, where businesses have to routinely distinguish themselves from the competition."
Indeed, successfully competing with larger brands like Dick's Sporting Goods, Big 5 Sporting Goods, Sheels All Sports, and Play It Again Sports is one of the challenges that has to be addressed by Robbins in his new role at HeadCoachSports.com, especially now that the major store retailers now focus more on the internet marketplace than they did twelve years ago, when Robbins last operated an internet-based sporting goods business.
"I've had people ask me that question [about the challenge of competing] when I was running a sporting goods business over a decade ago," said Robbins, "My response was this: There is a huge market out there. If you understand how to use the opportunities available on the internet, including search engine optimization, social media marketing, conversion optimization, affiliate marketing, video marketing, and many other resources, you're pretty much guaranteed to succeed. You might not become the largest company in the industry and dominate the marketshare, but you can certainly set and predictably achieve your growth goals."
The majority of the customer base for HeadCoachSports.com is in the United States, but Robbins has plans to do much more internationally, including translating product information into Spanish and other languages, targeting growing markets in Latin America, Asia, and elsewhere.
Robbins described the reason for focusing on the international market, saying, "The beauty of the internet is that it expands your marketing potential to the entire world. I've shipped a punching dummy to Israel, NCAA basketball goals to Iraq, therapy supplies to Brazil, and lots of other sports equipment throughout the entire world to people who found my store online."
In addition to retailing products from other brands, HeadCoachSports.com also has plans to private label its own products, which will be sold on Amazon and other online marketplaces in addition to the HeadCoachSports.com retail website.