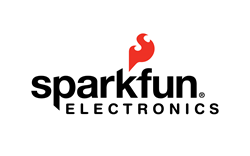 Boulder, CO (PRWEB) July 13, 2016
SparkFun® Electronics, provider of electronics parts and educational tutorials, today announced "Almost Free Day"—3,000 items will be sold for $0.01 each.
This sale represents a slightly modified version of an historic SparkFun day—Free Day. The company ended this tradition in 2012, but has decided to bring it back to honor SparkFun patrons. This year, the company plans to sell 300 each of 10 primer items for $0.01 each, thus the "almost" part of Almost Free Day. Products being sold for a penny include:

SparkFun RedBoard—Programmed with Arduino
SparkFun OpenLog
Big Easy Driver
LilyPad Arduino USB—ATmega32U4 Board
SparkFun Weather Shield
SparkFun MP3 Player Shield
SparkFun Micro OLED Breakout
SparkFun RedStick
SparkFun LED Array—8x7
Mini Lilypad Bundle (includes LilyPad LED Red [5pcs]; Conductive Thread Bobbin—30ft [Stainless Steel]; LilyTwinkle; LilyPad Coin Cell Battery Holder—20mm)
Key details of the sale:

All the items listed above will be represented as one SKU for Almost Free Day, which means patrons will not know what product they purchased until it arrives
The one-cent SKU will go live on the SparkFun home page at 10 a.m. MT on 7/20/2016
The SKU will only be live until the inventory reserved for this sale is exhausted
None of the items have export restrictions, so customers around the world can participate
Shipping will still apply to the items selling for a penny. Since SparkFun's minimum sales amount for free shipping is $75, we have built special bundles specifically for Almost Free Day to help anyone who wants to meet the $75 minimum. Each bundle is $74.99, which represents a significant discount. Bundles include:

IoT Bundle—Our Most Popular IoT boards at their lowest prices
Wearables Bundle—A great place to start with e-sewing
Classic SparkFun Inventor's Kit (SIK)—at its lowest price yet
For all details related to Almost Free Day (including colorful "Free Day" history, descriptions of each item/bundle, and all terms/conditions) visit https://www.sparkfun.com/news/2139
About SparkFun Electronics (http://www.sparkfun.com)
Founded in 2003, SparkFun shares its passion by providing parts, knowledge, and innovation for those looking to explore the world of embedded electronics. It helps anyone discover their inner inventor and enables individuals to create their own electronics projects. SparkFun currently offers more than 2,100 products, ranging from simple components, like capacitors and resistors, to GPS units, Bluetooth modules, and comprehensive inventor kits; additionally, SparkFun has developed nearly 400 tutorials to inspire and support others in their exploration of electronics.