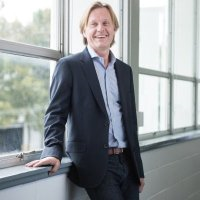 The Voco platform will enable us to add rich, interactive, individual digital experiences to our web properties, email campaigns and other channels and to optimise these in real time. We expect this to further increase engagement with our members.
Singapore, Singapore (PRWEB UK) 14 July 2016
3radical announced today that the MySale Group PLC has licensed the award winning engagement platform, 3radical Voco, to support customer acquisition, retention and re-engagement.
MySale is a leading international online retailer with established flash sales and retail websites sites in Australia, New Zealand, South-East Asia and an expanding presence in the United Kingdom. The Group provides customers with access to outstanding brands and products at discounted prices whilst simultaneously providing brands unique inventory and sales solutions. The Group operates websites under a number of different brands all of which operate on a uniform technology platform and a single international logistics infrastructure. The flash sales brands are OzSale and BuyInvite in Australia; NzSale in New Zealand; SingSale in Singapore; MySale in Australia, New Zealand Malaysia, Thailand, the Philippines, the United Kingdom and Hong Kong, and Cocosa in the United Kingdom, Australia and New Zealand. Our retail brands are Deals Direct, OO.com.au and Top Buy in Australia.
Customers' shopping experiences are enhanced by the Group's deployment of leading edge technology to ensure personalised and localised product offerings. Customer convenience has been at the heart of the Group's technology development since the earliest days and now mobile commerce is the Group's main sales channel. The Group's online sales are supported by a robust and flexible network of in-house supply chain infrastructure and technology that enables MySale to offer products from around the world for sale and delivery to customers in each territory. As a result of these exceptional capabilities in inventory management and international sales MySale has built an enviable portfolio of over 3,000 brand partners from whom products are sourced.
3radical Voco is the award winning, real time consumer engagement platform that enables business users to create and deliver individually tailored interactive experiences across a broad range of digital channels. These interactive digital stories result in exceptional response rates and engagement across the entire relationship with a brand – from awareness through purchase and to advocacy.
Examples include asking consumers to visit websites, respond to interactive questionnaires and surveys, share information socially, refer friends or make purchases. In return, different incentives can be provided including points, badges, competition entries, leaderboard positions, social gaming experiences and discounts. The timing of the request and nature of reward is optimised, delivered "in the moment" by Voco's real time engine and designed for mobile devices. By their behaviour consumers take themselves on an unfolding story with the brand.
Voco was launched in SE Asia from 3radical's base in Singapore in 2014, and more recently it has also launched in the UK, Australia and North America. The year to 31 March 2016 was a record year for 3radical, seeing a three fold increase in revenue year on year and a broad range of clients adopting the 3radical Voco platform including DBS Bank, Dell, Six Capital, Anytime Fitness and National Pharmacies in Asia Pac and British Land, Zizzi, Visit Scotland and Luxury Leisure in the UK. The platform has also won several awards for the results achieved by brands.
"We are always looking for new ways to deliver an exceptional customer experience to our members" commented Carl Jackson, CEO, MySale. "The Voco platform from 3radical will enable us to add rich, interactive, individual digital experiences to our web properties, email campaigns and other channels and to optimise these in real time. We expect this to further increase engagement with our members."
Chris Tew, EVP Asia Pac for 3radical added "MySale are a major player in e-commerce, and we look forward to working with them to deliver the award winning results we have already seen for clients including DBS Bank, Dell and Anytime Fitness across all aspects of their customer engagement."