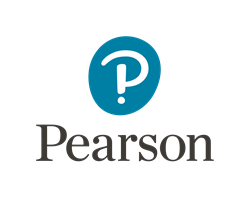 Boston, MA (PRWEB) July 13, 2016
Today, Pearson announced a partnership with Regis College, a Catholic university in Greater Boston, to provide health care professionals with increased access to opportunities to earn advanced degrees. According to the U.S. Department of Labor, health care is the fastest growing occupation in the United States with a predicted 2.3 million new jobs to be added by 2024. A National League for Nursing Center of Excellence in Nursing Education designated institution, Regis is well known for its undergraduate, graduate and postgraduate nursing and health sciences education programs.
"In keeping with our mission, this online initiative will be part of the solution to the nationwide shortage of highly educated health care providers and managers throughout the country," said Antoinette M. Hays, Ph.D., RN, president of Regis. "I am pleased that Pearson will help us build on the work we are doing to make higher education accessible."
Launched in June 2016, the new Regis online programs include a master of science in health administration, master of science in nursing with nurse practitioner and clinical nurse specialist tracks, and five postgraduate nurse practitioner certificates. These degrees will prepare graduates to pursue advanced careers, such as health administrators, a field that is projected to grow by 23 percent by 2022, or as nurse practitioners with an anticipated 31 percent job growth by 2024.
"Regis is renowned for its health care education programs," said Todd Hitchcock, senior vice president, online learning services, Pearson. "We are proud to partner with the educators at Regis to grow its online graduate and postgraduate health care education program and increase access to advanced careers for learners in Massachusetts and around the country."
Through this partnership, Pearson will provide comprehensive online program management (OPM) services including marketing, recruitment, student support, helpdesk, technical assistance with course development, faculty training and support. In addition, the partnership is projected to serve thousands of learners statewide and around the country, as well as provide students with the award-winning online tutoring and writing sources, Smarthinking and Pearson Writer. Regis will provide the curriculum, course content, faculty, admissions, and academic support.
Pearson provides comprehensive OPM services, and partners with over 40 higher education institutions across the country to implement and sustain nearly 300 undergraduate and graduate programs, which have produced more than 30,000 graduates.
About Pearson
Pearson is the world's learning company, with expertise in educational courseware and assessment, and a range of teaching and learning services powered by technology. Our mission is to help people make progress through access to better learning. We believe that learning opens up opportunities, creating fulfilling careers and better lives. For more, visit http://www.Pearsoned.com.
About Regis College
Regis is a leading Catholic university in greater Boston with undergraduate, graduate and doctoral students in the arts, sciences and health professions devoted to engage, serve and advance in a global community. Founded in 1927, and as a leader in education, Regis is dedicated to offering programs with a holistic view of health care that are designed for the future of the field. Through cutting-edge coursework, industry-active faculty members, and an array of majors and graduate programs, Regis has been able to positively impact the educational community, health care landscape, and personal lives of students nationwide. Students who choose Regis join a closely-knit community with big university benefits. For more information regarding the MS in Health Administration and MS in Nursing programs, visit http://onlinenursing.regiscollege.edu/.
Media Contact:
Scott Overland, scott.overland(at)pearson(dot)com, 202-909-4520
Kelley Tuthill, kelley.tuthill(at)regiscollege(dot)edu, 781-768-7244