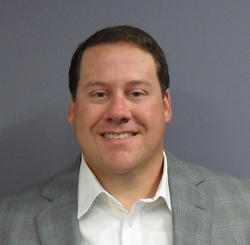 We are helping the healthcare industry fill vital position that if left vacant, can affect patient care. St.Louis has a wealth of prospects and employers who need them"
St. Louis, MO (PRWEB) July 18, 2016
The PracticeMatch Career Fair will be taking place Tuesday, July 26th, 2016 at 5:00 pm to 8:00 pm at The Chase Park Plaza. in St. Louis, MO. Up to 50 local and nationwide hospitals, clinics, and healthcare groups will be present to showcase career opportunities to Healthcare Providers in the region. All attendees are welcome to enjoy free appetizers and beverages while they visit each of the exhibitors.
Leslie Thompson, Director of Career Fairs for PracticeMatch says, "It's fun to be back in our hometown for this career fair. St. Louis has more than a thousand medical residents and fellows who are looking for a new role, as well as many practicing physicians and advanced practitioners interested in taking on new opportunities." Thompson continues, "PracticeMatch is a valuable resource to employers and prospects at ever stage of a medical career, and the career fairs are in important part of what we do."
Career Fairs offer attendees the opportunity to network and engage with employers in a pleasant, professional environment, in a convenient, easily accessible location..
For the past six years, participating employers have been able to leverage the growth and success of PracticeMatch Career Fairs. now offered in more than 30 locations, including Hawaii and Puerto Rico. According to Mike York, COO of Practice Match "When we introduce new cities, and more prospects to employers, we are helping the healthcare industry fill vital positions. This is particularly impactful in the context of the impending physician shortage and the possible threat to the quality of patient care when those positions sit vacant."
To learn more visit https://www.practicematch.com, call PracticeMatch at 800-201-4934 or email us at careerfairs(at)practicematch(dot)com.