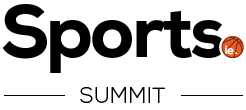 It's very exciting to be bringing together key members of such successful and prestigious sporting institutions
San Francisco (PRWEB) July 13, 2016
Though some sports have been slower to adopt advanced analytics than others, the numbers game is a well and truly embedded facet of professional sports, with every major sporting body looking to find that extra insight that can prove decisive in an industry of fine margins. Whether it be in player selection and acquisition, injury recovery, innovation in stadiums and training grounds or fan engagement, to ignore analytics is now unthinkable at the highest level.
Putting together a team of analysts is just the start of the adoption curve, though. The major challenge facing clubs across all sports is in finding the relevant metrics than can actually improve performance among the avalanche of data being collected, then finding ways to implement that data to improve performance.
Conference curator, Aaron Fraser, said: 'It's very exciting to be bringing together key members of such successful and prestigious sporting institutions from football, baseball, athletics, soccer and basketball. Sports analytics is so often a case of sifting through data to find the trends that actually matter, something the event's attendees will leave far better equipped to do.'
As well as the presentations from 25+ industry leaders,the summit will provide attendees with opportunities to meet and discuss ideas with over 150 other high-level attendees in organized networking sessions. Attendees will be able to share insight, make connections and potentially find the next big solution for their sporting body or business.
—————————
Innovation Enterprise Ltd, a division of Argyle Executive Forum, is a business-to-business media brand specializing in delivering the most innovative business solutions to executive-level decision makers. Innovation Enterprise produces a range on online and offline content, including, but not limited to, summits, online learning, webinars, and white papers, as well as offering other additional services such as lead generation and bespoke research.
Innovation Enterprise focuses on seven key channels - Finance, Supply Chain, Analytics, Big Data, Strategy, Digital, Innovation & Sports - to ensure that organizations are furnished with all the cutting-edge insights necessary to driving growth in the evolving business environment.