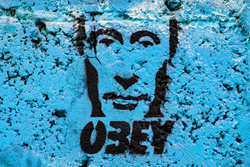 Russia's new Big Brother law is an unworkable, unjustifiable violation of rights that should never be signed.
(PRWEB) July 14, 2016
The Russian Government, in recent days, has taken the decision to put into place anti-terrorism legislation. This involves powers for mass surveillance and new data retention laws. The data retention is what concerns TotalVPN, and here is why…
Any internet service provider in Russia, including VPNs, must record all kinds of data for up to a year of any user that connects to their Russian servers. Any company failing to comply could be fined if the Russian Government request, and the company cannot provide, a user's name, IP address or any other account information. This applies even if a provider doesn't or can't disclose user activity, such as browsing history and connection timestamps. But what makes this really bad from a moral standpoint, of any VPN provider, is the Russian Government could also request contents of user communications and request data decryption.
TotalVPN cannot operate in Russia any further as they simply cannot comply with the above. There are two reasons; firstly objecting to what the Russian Government is doing, TotalVPN are strong advocates for internet privacy, and secondly, TotalVPN don't log anything from the moment users connect to their VPN servers. TotalVPN have no plans to change what data they record, and as a result cannot comply with Russian Law.
So from the 13th of July, TotalVPN have marked their Russian servers as inactive. TotalVPN software will update automatically, but any manually configured connections setup for Russia will cease to work.
For their Russian customers, TotalVPN stand with them and hope that their VPN services help users remain private online and help voices be heard on a free and open internet. Those Russians in the know will jump on VPN services and connect to servers outside the surveillance state. VPN creates an encrypted tunnel between a users computer and a server location, meaning hackers, government nor ISPs can monitor internet activity. TotalVPN offer a never-ending trial service and welcome in Russians looking to protect their privacy online.
What's next will be interesting for the world of web privacy and encryption. More and more users worldwide are turning to VPN to stay secure and private as more countries and governments begin to challenge the open, free internet status quo.