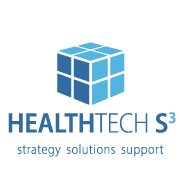 Brentwood, TN (PRWEB) July 18, 2016
HealthTechS3's Director of Care Coordination and Lean Consulting, Faith Jones MSN, RN, NEA-BC, has been re-elected through December 2018 to the American Nurses Association (ANA) Board of Directors. This is her second term on the board.
The ANA Board consists of four officers and five directors-at-large. Their purposes are to work for the improvements of health standards, availability of care, advocate for workplace standards, and promote professional development of nurses. At a national level they are also responsible for initiating and influencing legislation, governmental programs, and health policy.
"I'd like to congratulate Faith on her recent re-election," said CEO Derek Morkel. "Her expertise and commitment to the profession is to be commended and will serve the mission and values of the ANA in an admirable manner. HealthTechs3 and our clients are privileged to have Faith as she brings a wealth of clinical experience and is able to blend this well with an operational mindset to create practical applications for today's caregivers."
HealthTechS3 is an award-winning healthcare consulting and hospital management firm headquartered in Brentwood, Tennessee with clients across the U.S. We are dedicated to the goal of improving performance, achieving compliance, reducing costs and ultimately improving patient care. Leveraging consultants with deep healthcare industry expertise, HealthTechS3 provides actionable insights and guidance that supports informed decision making and drives efficiency in operational performance.
Contact:
Jennifer LeMieux
HealthTechS3
Jennifer.lemieux(at)gaffeyhealth(dot)com
615.429.6310