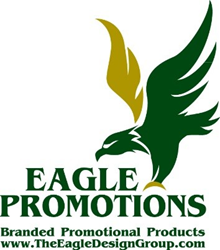 Stuart is a great addition to our sales team. His many years of knowledge and experience in the industry is a great asset to us. - Mario Stadtlander, Vice President and Co-Owner
Las Vegas, NV (PRWEB) July 14, 2016
Stuart Mandelbaum joins Eagle Promotions with more than 28 years of experience in the industry. Previously, Mandelbaum owned and operated Corporate Graffiti, a Las Vegas based promotional products company that provided products and apparel to the Las Vegas community for 24 years. This was followed by 2-year stay as part of another large, national promotional distributor company.
Mandelbaum's decision to join Eagle Promotions' sales team was a long time in the works. "I am glad to be part of the Eagle Promotions team. I have known and respected its owners Mario and Sean for as a long as they have both been in this industry. The Eagle sales unit, its staff, employees, and the wide range of resources offered are a great fit for me to service my broad client base."
Eagle Promotions is the only company in the U.S. that offers its customers both custom promotional branded and custom retail branded products. It has one of the largest in-house screen printing facilities in the U.S. with additional services that include developing new printing techniques, offering in-house embroidery, and sourcing products from other countries. In addition, Eagle Promotions offers in-house graphic artists and an in-house team that trends fashion forecasts over a year out so merchandise stays current with the trends.
Mario Stadtlander, Vice-President and Co-Owner of Eagle Promotions, is excited to have Mandelbaum on board. "Stuart is a great addition to our sales team. His many years of knowledge and experience in the industry is a great asset to us. We look forward to offering our services to his extensive client list and helping him cultivate new clients with our unique resources."
Stuart's clients include large corporations, casinos, schools and many more.
About Eagle Promotions:
Eagle Promotions is a certified minority owned company specializing in custom promotional branded products and apparel. Eagle Design Group, a division of Eagle Promotions, provides custom retail branded merchandise and fashion and trend forecasting for its global retail clientele. As an industry leader, Eagle Promotions offers its clients incentive solutions, online stores, managed programs, special orders and more. It has partnerships with the worlds most recognized and sought after brands while delivering the best quality and pricing with operational expertise. Its clients include Fortune 100 companies, theme parks, hotels, casinos, professional sports teams, airport retailers, celebrities and some of the most iconic branded products in the world. For more information about Eagle Promotions, call (866) 785-7100 or visit http://www.eaglepromotions.com. Eagle Promotions is located at 4575 W. Post Road #100, Las Vegas, NV 89118.