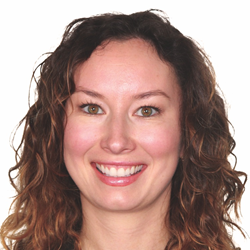 Chicago, Ill. (PRWEB) July 14, 2016
To meet the needs of its growing client base, Sandbox, one of the nation's leading independent full-service agencies, has hired Megan Kelly as account director and promoted Becky Tucci to account supervisor.
Kelly, with experience in dental products and healthcare, will be working on brand strategy and tactical execution for a treatment for primary immunodeficiency. She reports to Meghan Thompson, account director.
She comes to Sandbox from Hu-Friedy Manufacturing Company, a manufacturer of dental instruments and products in Chicago. As product manager, surgical, she was responsible for the new product pipeline, working with engineering, marketing and sales teams to develop marketing and promotional strategy for North America.
Previously, she spent seven years at Young Innovations, Algonquin, Ill., a manufacturer and distributor of dental supplies and equipment. Most recently marketing manager, she planned and executed product and brand strategies, including pricing, packaging and marketing programs to increase product sales and market share. She also managed the marketing budget, wrote and oversaw promotional and social media content and researched product development and partnership opportunities in the European market to increase the firm's international presence.
Kelly holds a B.S. in Psychology from the University of Illinois, Urbana-Champaign, Ill.
An avid runner, she has participated in almost a dozen full and half marathons in the US and Canada, including the Madison Marathon in Wisconsin; the Portland Marathon in Oregon: the San Francisco Marathon in California and Lululemon Seawheeze Half Marathon in Vancouver, Canada.
Tucci, who joined Sandbox last year, was previously senior account executive. In her new position, she will be working on an oncology drug, contributing to the HCP and medical affairs assignments of the business. She reports to Susan Choudhry, VP, account director.
Previously, she served a two-year stint as account executive at Chicago-based Corbett Accel Healthcare Group in Chicago, working on products in the areas of psychiatry, aesthetics, and skin care.
She also worked as a summer intern at Launch Creative Marketing, a shopper engagement agency in Chicago, where she worked on food accounts, including ConAgra Foods, Sara Lee and Perdue.
Tucci is a member of the Healthcare Businesswomen's Association (HBA),Chicago Chapter and volunteers for the American Red Cross and for Inspiration Corp., a Chicago organization that provides meals, support services, vocational training, and housing for the homeless. She has a B.A. in Journalism from the University of Wisconsin, Madison, Wis.
About Sandbox
Launched in 2016, Sandbox is an independent, full-service agency formed by four complementary entrepreneurial agencies united by a "create better, together" ethos of collaboration. Headquartered in Chicago, Sandbox operates from seven locations across the U.S. and Canada. Its roster of clients includes some of the most respected names in human and animal healthcare, agriculture, biotechnology, financial services, travel, and consumer products. To learn more, visit sandboxww.com.