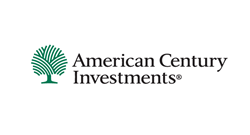 Kansas City, Missouri (PRWEB) July 15, 2016
American Century Investments is partnering with Meers Advertising to collaborate on the global asset management firm's brand advertising, including client marketing, strategy, creative, channel services, measurement and tracking.
"As specialists in the financial services category, Meers is uniquely positioned to bring innovative, thought-provoking and integrated solutions to the work we are doing to tell the American Century Investments story in a way that will resonate with clients and prospects," said Adam Sokolic, senior vice president and head of retirement and client marketing for American Century Investments.
"At its core, American Century helps people protect what matters most by helping safeguard their futures," Sam Meers, president and chief executive officer of Meers Advertising, said. "We share that same mission, and we're thrilled to work with such a renowned Kansas City business."
American Century Investments is a privately held global asset management firm founded in 1958 in Kansas City by the late Jim Stowers Jr. With offices in Kansas City, New York, London, Hong Kong and Mountain View, California, the firm serves investment professionals, institutions, corporations and individual investors.
Located in the Crossroads Arts District of Kansas City, Meers is an advertising agency specializing in marketing for brands in the financial services and health insurance categories.