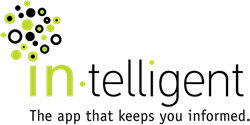 In-telligent brings a new level of connectivity and control that will elevate the fan-artist experience creating stronger bonds between artists and audiences alike
CHICAGO, Illinois. (PRWEB) July 14, 2016
Communications technology company In-telligent offers Artists the opportunity to enjoy a more personal connection with their fans by providing them the ability to create a truly enhanced social media experience. Simply by downloading In-telligent and electing to follow the Artist's community, the fan's experience and engagement is transformed.
The free In-telligent platform and accompanying free Android and iOS Apps deliver more reliable, more personalized messaging than conventional forms of social media. In-telligent features an easy-to-use interface that allows artists to easily transmit timely announcements and targeted information directly to their fan's smartphones. This gives performers the ability to communicate directly with large audiences with only a few clicks and ensures that their messages are noticed in real time. Audiences, in turn, have the ability to send their own messages to the artists to stay better connected.
"In-telligent brings a new level of connectivity and control that will elevate the fan-artist experience creating stronger bonds between artists and audiences alike," said Founder and CEO Allan Sutherland. "In-telligent importantly also overturns the existing social media financial model which funnels money away from artists, and instead allows artists to generate additional income through participation with their fans."
Further, when a performer takes the stage at a concert venue, fans typically engage in a scattershot social media free-for-all that may or may not include input from the artists themselves, and is beyond the artists' ability to control. "Imagine instead a concert where the artist and the fans are connected before, during and after the performance, where different alerts can be sent to fans in different sections of the arena in seconds, and where the entire experience is free to everyone," muses Sutherland. "It's simply taking fan engagement and experience to a new level."
In-telligent's utility extends beyond augmenting the entertainment aspect of concerts by also helping to increase safety. In the event of an emergency, administrators can easily and quickly send Life Safety Alerts that will override the notification settings on a fan's smartphone to deliver urgent, potentially life-saving information. Simply having the platform in place ensures that fans will be better informed, safer and more at ease during a concert.
"The artist/fan dynamic is very special, and we view In-telligent as a natural extension of that relationship," said Sutherland. "The In-telligent platform offers performers an easy way to heighten their connection to their audience, makes their fan's experience even more enjoyable and keeps everyone safer in the event of an emergency."
The In-telligent app is available as a free download for both Android and iOS powered devices. Visit http://www.in-telligent.com to find out how to become a part of an In-telligent community.
###
About In-telligent
In-telligent is a communications technology company dedicated to giving peace of mind to users by enabling them to be better informed, have greater awareness, and become more deeply engaged in their communities. Safety and performance are best-in-class, powered by Amazon Web Services, Apple, and Google. The In-telligent mobile application is compatible with both Android and iOS powered devices. With unprecedented functionality, and remarkable ease of use, the In-telligent platform builds awareness in a way that strengthens trust, heightens safety, saves money, captures real-time market data to enhance your understanding of your audience, and drives revenue. In the case of an emergency, the In-telligent platform and mobile application working together ensure that your community will be alerted immediately – irrespective of the notification settings on their device – because safety is critical.