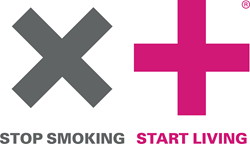 Exercising indoors is one option, but it is not the only one available. Another alternative is lung detoxification.
Los Angeles, California (PRWEB) July 20, 2016
Nowadays, the media portrays the benefits of physical activities outside with green landscapes and clean air. The reality, however, consists of joggers and cyclists near high-traffic roads who are obliviously breathing in harmful pollutants that deteriorate the lungs over time. For outdoor athletes, lung detox should be the new post-workout regime.
A recent study of World Health Organization reported that more than 3 million people die prematurely from polluted air. In the U.S., both residents of large cities and suburban areas are equally at risk. For instance, L.A. was listed as having one of the worst ozone pollution levels and around 10% of death causes were linked to contamination. While the effects of cardiovascular activities are beneficial, those who exercise outside are vulnerable to pulmonary illnesses since they inhale more harmful particles that stay deep in the lungs.
Power plants and automobiles are the sources of main pollutants in the air: ozone and particulate matter. Ozone originates from vehicle and machinery exhausts – it is one of the key contributors of rhinitis and asthma around the world. Particulate matter from cars, factories, and fires can blacken the lungs, including non-smokers. These particulates can cause trouble with breathing, inflammation, and weaken the pulmonary system. Due to its minuscule size, it stays longer in the air and can travel long distances.
Recently, a study conducted in Portland gauged the level of pollutants in cyclists who biked in areas with high traffic concentration compared to a separate group that exercised in places with low ones. Researchers found up to 400% increase in the level of harmful particulates present in the bloodstream of participants who biked in busy roads compared to those who did not. While the differences were not visible on the surface, the results showed otherwise.
Exercising indoors is one option, but it is not the only one available. Another alternative is lung detoxification. Programs like the Kerry Gaynor Method's Vital Lung Detox is specifically designed to purify the lungs from harmful chemicals that have built inside and other areas including nose, throat, liver, kidneys, and lymphatic systems. Moreover, its plant-based herbal formula is free from foreign substances that can have any negative effects. Kerry Gaynor has recently restocked with a new shipment of Vital Lung detox. While Kerry Gaynor Method is mostly known for helping smokers quit (it has 85% success rate), the Vital Lung Detox – its extension – can help both smokers and nonsmokers to get lung cleanse.
Although factors such as traffic and pollutants are out of an individual's control, there are steps any outdoor exerciser can take to mitigate the risks associated with breathing harmful air. Getting a lung cleanse and avoiding busy streets can help optimize the benefits of physical activities outside, especially for those who enjoy the weather and get their cardio done in the open road.