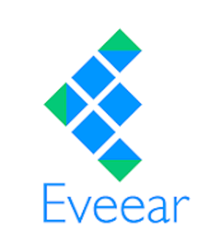 Fastest Growing Technology Services Company adds agile methodology focused development center to meet growing global needs of its clients
San Francisco, CA (PRWEB) July 14, 2016
Eveear Technologies Inc. (http://www.eveear.com) answering strong demand for its software solutions and technology services, announced its second software development facility in Sector 1, Noida, India. The unique 10,000 square foot space transformed to promote Agile Development Methodologies features 100 plus state-of-the-art work stations and a 50 seater training floor. The facility and workstations brings together distinctive architecture and progressive design elements and promotes collaboration. For more information, please visit http://www.eveear.com.
"Our new center in India, establishes Eveear as a leader in Off-shore Agile, disrupting all traditional business consulting, information technology and outsourcing models" said Gaurav Mohan, Head of Sales & Business Development for Eveear Technologies, and added "This is a Moment of Triumph for $3.8 trillion Global IT market especially where small-to-mid-sized businesses now have access to the high-quality, innovative methodologies, reduced IT spends and yet deploy new technologies at a never-seen before pace."
The Agile Development Center is located in the heart of India's fastest growing technology and manufacturing hub of Noida, situated outside the capital city of New Delhi. The office is surrounded by many retail shops, flagship hotels, cafes, restaurants, theaters, and night-clubs, all connected through Metro transportation. Eveear's new center features smartly configured floor plans designed to promote worker productivity in a collaborative environment. The space is flexible, including interconnecting and scalable offices, fully-equipped conference rooms, and various business services. An advanced on-site technology platform will provide an enterprise-class, Tier 1 IT infrastructure complete with a private, firewalled data network, dedicated and burstable internet connectivity and advanced voice telecommunications.
Eveear is a fast paced Silicon Valley headquartered Technology Services Company focused on driving value for its clients. Eveear's DNA is made up of innovation, agility and quick turnaround, helping clients in achieving fast paced technology transformation, supporting growth, fulfilling project needs and talent requirements. Eveear's clients range from Fortune to Innovative start-ups primarily in Retail/Ecommerce, Media, Banking Healthcare and Technology start-ups.
Eveear offers two core practices - Talent Partnerships & Hiring Practice and Managed Team & Services Practice, covering the entire spectrum of technology needs. Eveear brings both On-shore & Off-shore, end-to-end applications development using Agile focused project delivery methodologies. The development portfolio includes agile application design & development, enterprise mobility, integration and quality engineering, combined with superior engagement model suitable and preferred by the clients. Eveear specializes in Salesforce (consulting, integration, implementation, support and maintenance), ServiceNow and DevOps, helping organizations unlock their full potential.