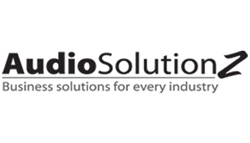 The New FSLA rules come with tricky compliances that could put you in a tangle – stay ahead of the changes to this over time regulation
Durham, NC (PRWEB) July 14, 2016
AudioSolutionz will host a Live Webinar presented by noted expert Erin E. Dolly titled "Complying with the New FLSA Overtime Rules - An Action Plan for Higher Education Institutions" on Thu, July 21, 2016. This session aims to provide higher education institutions and its workers become familiar with the new FSLA Overtime Regulations.
The Department of Labor's final overtime rule updates the salary level required for the executive, administrative, and professional ("white collar") exemption to ensure that the Fair Labor Standards Act's (FLSA) intended overtime protections are fully implemented, and it provides greater clarity for workers and employers, including for higher education institutions.
The key provisions of the new regulations include increasing the salary threshold from $455 per week to $913 a week for a full-year worker; increasing the total compensation needed to exempt highly compensated employees from $100,000 annually to $134,004 annually; and establishing a mechanism to automatically update the salary/compensation levels every three years, beginning January 1, 2020. Also, employers now will be able to use nondiscretionary bonuses and incentive payments made on a quarterly or more frequent basis to satisfy up to 10% of the new standard salary level.
In order to manage all such issues, campus leadership needs to determine carefully and diligently the impact of the new FLSA rule on their personnel and payroll. They need to set restructuring goals that are budget informed and customized to address and communicate with different personnel groups, as well as develop hourly tracking training and procedures. The higher education-specific guidance offered by the DOL provides a comprehensive overview explaining the changes that have occurred. However, educational institutions need to tailor their communication and policies to fit the campus culture and employee considerations.
Expert speaker Erin E. Dolly will present a Live Webinar to discuss best practices for transitioning to the requirements of the new FLSA overtime rules. This session will give educators a concrete action plans to evaluate the best options for FSLA compliance given its legal, financial, employee morale, and other considerations specific to institution.
For more information visit: https://www.audiosolutionz.com/education/new-flsa-overtime-rules.html
Get $30 off on our conferences and webinars. Use Code PRWEB30 on checkout (applicable for all purchases).
AudioSolutionz regularly host expert-led webinars and audio conferences on changing regulation, compliance and trends. Journalist and blogger in the above topics, may write to us at nathan.brown@audiosolutionz.com to get complementary access of our webinar or audio conferences.
About AudioSolutionz
AudioSolutionz is the country's leading source of knowledge and training for professionals in the Education sector. Our conferences and webinars on the education sector are conducted by nationally renowned experts and consultants who provide a fresh perspective on educational issues and regulations. AudioSolutionz offers important updates, regulatory knowledge and compliance information on the hot topics in this sector. It has provided thousands of professionals in the education sector the opportunity to get answers to their most complex questions directly from experts. To know more visit: http://www.AudioSolutionz.com