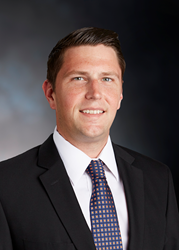 The diverse experience and collegial attitude of our construction litigation team allows us to formulate creative solutions to achieve the best possible results for our clients.
Portland, Oregon (PRWEB) July 14, 2016
Scott Foss-Kilburn has joined Ball Janik LLP's Orlando office as an associate in its construction and litigation practice groups. His practice focuses on litigating construction defect and payment claims. With a background in construction management, Mr. Foss-Kilburn approaches his cases from a unique perspective. He combines his legal and technical knowledge of the construction industry to produce positive results for his clients. With litigation experience ranging from a multi-million dollar payment dispute on a wastewater treatment plant to defective design and construction disputes on condominium projects, Mr. Foss-Kilburn is capable of handling any complex construction claim.
Read more at http://www.balljanik.com.
About Ball Janik LLP
Ball Janik LLP is a Pacific Northwest law firm headquartered in Portland, Oregon, with offices in Orlando, Florida and Salt Lake City, Utah. For over thirty years, Ball Janik LLP has been providing outstanding legal services in the areas of bankruptcy and creditor rights, commercial litigation, construction and design, construction litigation, employment, real estate and land use, insurance recovery for policyholders, and securities litigation.
Ball Janik LLP represents large and small businesses; state, municipal and local governments; associations; schools and universities; and individuals. Ball Janik LLP provides clients an aggressive, skilled, team approach to solve problems and achieve results. Ball Janik LLP has been recognized by Chambers USA, U.S. News – Best Lawyers®, The Best Lawyers in America®, and Corporate International. Ball Janik LLP's success and integrity have repeatedly made it one of Oregon's "Most Admired Professional Firms," according to the Portland Business Journal's survey results of CEOs throughout the region.