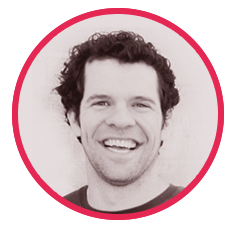 Deep Learning will transform many areas of our life in the near future.
New York, NY (PRWEB) July 15, 2016
Cognitiv, the leader in Deep Learning Automation for Big Data, will be attending and speaking at Shape, AT&T's Tech Expo. The event will take place July 15-16, 2016, at AT&T Park in San Francisco.
Dr. Aaron Andalman, Chief Science Officer at Cognitiv and the Helen Hay Whitney Fellow at Stanford University, will present on the topics of Neural Networks and the applications of Deep Reinforcement Learning at 5:30pm on Saturday, July 16.
Shape is a tech expo for mobile app developers, video content creators and tech professionals. Held in one of the country's most inspiring ball parks, Shape's immersive activities will inspire and celebrate innovation and include Tech Talks, exhibits, an Innovation Challenge, a Maker Camp, and a Hackathon.
Shape's content focus areas include IoT, Smart Cities, and Robotics, all of which will be transformed in the near future by neural networks, Deep Learning and Deep Reinforcement Learning. The power of these concepts is just beginning to be understood by business and government, and Cognitiv is leading the way with its innovative NeuralMind™ platform and products.
Media Contact
Cognitiv
Katie Frank
katie(at)cognitivlabs(dot)com
+1-631-252-0560
About Cognitiv
Founded in 2015, Cognitiv is a machine learning company focused on deep neural network applications. It is the first to offer a platform and products applying deep learning to improving programmatic advertising and consumer marketing outcomes. Cognitiv is headquartered in New York City. Also find Cognitiv on Facebook, Twitter (@teamcognitiv), and LinkedIn.
RELATED LINK:
http://www.cognitivlabs.com/