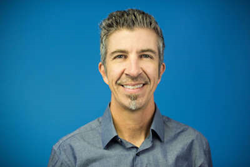 Working with Athena has reinvigorated my desire to show the world what great software like Penelope can do.
Waterloo, ON (PRWEB) July 15, 2016
Athena Software (http://www.athenasoftware.net) is pleased to announce Scott Collins as its new Manager of Business Development for the United States.
Based in San Diego, Calif., Scott's focus will be on continuing to grow Athena Software's presence in the U.S., where hundreds of health and social service agencies are already using the Waterloo, Ont. company's Penelope case management software application.
"We are ecstatic to welcome Scott to our growing worldwide team," said Dana Fox, Athena's Director of Global Business Development. "Scott has a tremendous amount of experience working with human service enterprise organizations across the continent, and his background in social service provision means he can speak from a position of great knowledge and intelligence with agencies across the U.S. looking for a simple, smart and connected client information management solution like Penelope."
Scott brings with him over a decade of experience as a sales executive for companies providing client information systems to health and human service agencies in the North American market, where his work ethic, industry knowledge and ability to build and maintain strong relationships with clients helped him achieve consistent success.
"Over the years, I have had the pleasure of consulting and providing solutions for thousands of government and health and human services agencies," Scott said. "At this point in my career, I couldn't be more excited to be working with Athena."
Prior to starting his career in sales, Scott worked in a management capacity for numerous social service organizations, giving him a unique combination of experience and insight with respect to the challenges facing agencies in the nonprofit sector.
In his time on the front lines, Scott worked as a case manager for Vista Hill Foundation, which provides behavioral and mental health services to youth and families in the San Diego area. Later, he worked as a national coordinator for the San Diego Workforce Partnership, where he developed and managed relationships with major corporations providing placements to at-risk youth. Scott also worked for nonprofit Access Inc., where he managed and developed a regional effort for a multi-site national foster youth initiative.
"The spirit and culture at Athena Software reminds me once again why this work is so important," Scott said. "Working with Athena has reinvigorated my desire to show the world what great software like Penelope can do to provide efficiency and show outcomes that help move us all toward a greater understanding of some very complex social problems, while steering toward evidence-based practices that work."
He continued: "Athena is on the cutting-edge of smart solutions that not only make the interface beautiful and intuitive for the user, but ensure that agencies are able to configure the system to meet their needs and reporting requirements without a master's degree in I.T. Penelope brings all the pieces together to engage not only the client, but also the case worker or clinician and other third-party resources that are crucial to client and organizational success, all on one communication platform."
ABOUT ATHENA
In the past three years Athena Software has seen tremendous internal growth, more than doubling the number of staff at its head office in Waterloo, Ont., while also adding employees in the U.S., Australia and New Zealand. Athena's Penelope case management software application is used by hundreds of health and social service organizations globally - its client base includes agencies in 15 countries on five continents, and Athena estimates Penelope is used by close to 20,000 human services providers around the world each day.