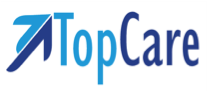 "Successful health IT-based strategies effectively use patient registry data to continuously improve care at a population level." - Dr. Adrian Zai
Boston, MA (PRWEB) July 18, 2016
SRG Technology, developer of cutting-edge data -collection and analysis solutions designed to drive performance improvements, announces that a peer-reviewed manuscript published in the latest edition of the JAMA Internal Medicine determined that integrating patient navigation into population health management activities for low-income and racial/ethnic minority patients is an important part of improving the equity of cancer care. The paper was co-authored by Sanja Percac-Lima, MD, PhD; Jeffrey M. Ashburner, PhD, MPH; Adrian H. Zai, MD, MPH, PhD; Yuchiao Chang, PhD; Sarah A. Oo, MSW; Erica Guimaraes, BA; Steven J. Atlas, MD, MPH.
Spanning the course of eight months, the study focused on the use of patient navigators as part of a population-based IT system, TopCare™. All patients eligible and overdue for cancer screening at 18 Massachusetts General Hospital practices were identified and managed using TopCare. Those at high risk for nonadherence with completing screening were clarified using an electronic algorithm (language spoken, number of overdue tests, no-show visit history), and randomized to a patient navigation (n = 792) or usual care (n = 820). Once flagged by TopCare, navigators were able to use TopCare to track patients, contact them, and provide intense outreach to help them complete cancer screening.
Jointly developed by Massachusetts General Hospital's Laboratory of Computer Science and SRG Technology, TopCare is a population health management software solution revolutionizing value-based care models that drive results through patient outcomes, quality performance, and real cost savings. TopCare enables the entire health provider team to collaborate on the patient's care, providing role based task management tools to enable proper task assignment, timely patient outreach, and improved patient adherence through appropriate referrals and follow-up; all designed to drive value-based care outcomes within patient populations.
The proportion of overdue patients who completed any cancer screening during the study period was higher in the navigated group (25.5% vs 17.0%; P < .001). The navigated group had more patients completing screening for breast (23.4% vs 16.6%; P = .009), cervical (14.4% vs 8.6%; P = .007), and colorectal (13.7% vs 7.0%; P < .001) cancer.
The results demonstrate that patient navigation as part of a population-based IT system significantly increased screening rates for breast, cervical and colorectal cancer in patients at high risk for nonadherence with testing.
"Successful health IT-based strategies effectively use patient registry data to continuously improve care at a population level," said Dr. Adrian Zai, Chief Medical Informatics Officer at SRG Technology and Clinical Director of Population Informatics at the Massachusetts General Hospital's Lab of Computer Science. "Using TopCare as the population health management platform, we were able to target the patients with a low-adherence rate in completing crucial cancer screenings, and ensure that many more of those patients came in for those screenings. The percentage increases in the population that received intervention speak to the effectiveness of this approach."
In an editorial in the June issue of JAMA Internal Medicine, "Cancer Screening Navigation: From Promising Practice to Standard of Care," Richard Wender, MD, praises Dr. Percac-Lima's study: "This study moves us closer to a final conclusion that the use of patient navigators to increase cancer-screening rates is efficacious. In settings with adequate resources, providing patient navigation is an effective approach to maximize screening rates. It's time for patient navigation to become a standard part of primary care-based population management and to be supported by emerging payment models."
This study was supported by grants from the American Cancer Society: Cancer Control Career Development Award for Primary Care Physicians, CCCDAA-14-012-01-CCCDA, Lazarex Cancer Foundation, and the Harvard Medical School Center for Primary Care Innovation Fellowship. Read the script here http://archinte.jamanetwork.com/article.aspx?articleid=2526668.