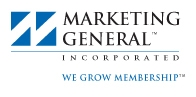 The report has been published annually since 2009," says MGI President Rick Whelan. "It provides important data and analysis about the health of membership organizations and the best practices in getting and keeping members
Alexandria, VA (PRWEB) July 19, 2016
Marketing General Incorporated (MGI) announces the publication of the 2016 Membership Marketing Benchmarking Report.
MGI's research team has surveyed association executives in an effort to provide benchmarks by which association leadership can evaluate their own membership programs. This year 828 distinct organizations participated in the survey.
"The report has been published annually since 2009," says MGI President Rick Whelan. "It provides important data and analysis about the health of membership organizations and the best practices in getting and keeping members."
Many survey questions remain the same from year to year to provide the longitudinal tracking insight needed for benchmarking. Some questions do change to maintain relevancy, reflect movements in the marketplace, and address participants' specific areas of interest.
Important topics covered in this edition of the report include:

The five-year association membership growth trends.
The biggest challenges reported in growing membership.
The average and median renewal rates for associations.
The top reasons for members joining.
The top reasons for members not renewing.
The communication methods used to engage new members.
The most popular social media used by associations.
The average number of member email contacts per week and the average open rates.
The frequency and amount of dues increases.
Findings this year show that compared to last year, which was described as a "stabilizing" year, the percentage of associations showing growth (2016: 49% vs. 2015: 46%) has increased and the number of associations showing a drop in membership has decreased (2016: 22% vs. 2016: 24%).
This report will be of value to anyone involved in membership marketing or association management. MGI's 2016 Membership Marketing Benchmarking Report can be downloaded free of charge from MGI's website http://www.MarketingGeneral.com.
Marketing General Incorporated was founded in 1978 and designs and implements a full range of marketing programs for associations, membership organizations, and businesses, including member acquisition, retention, renewal and reinstatement. MGI is an expert at strategic consulting, market research, data analysis, inbound marketing, conference marketing, list management, and digital marketing. MGI currently works with more than 125 clients worldwide.