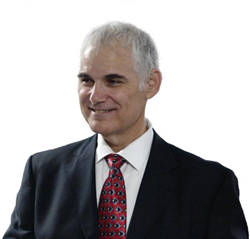 There are ways to maximize your investment potential without resorting to these get-rich-quick schemes.
Charlotte, NC (PRWEB) July 21, 2016
"The abuse of Roth IRAs continues," according to a recent article at InvestmentNews.com. The story, titled "Beware of illegal Roth IRA schemes," laid out the story of a man with a consulting business who got involved in a Roth IRA scheme of "Roth IRA Corporations."
The scheme opened the man up to a number of troubles with the IRS thanks to failure to disclose reportable transactions and a number of other problems. And while the Roth IRA is typically a strong investment vehicle for allowing investments to grow tax-free, the abuse of the Roth IRA often occurs when schemes get involved—and the IRS gets shut out.
"There are ways to maximize your investment potential without resorting to these get-rich-quick schemes," said Jim Hitt of American IRA. The North Carolina firm offers administration of Self-Directed IRAs including Traditional IRAs, Roth IRAs, SEP IRAs, Solo 401Ks, Simple IRAs, Health Savings Accounts, and Coverdell Education Accounts, but doesn't make investment advice. "Investors need to invest in what they know and understand. Although it's tempting to listen to an 'expert' tell you that everything will be okay, blindly trusting some people can lead to problems down the line."
Although Jim Hitt advocates the Self-Directed IRA as a way to build retirement wealth through unconventional retirement investments—including real estate, private lending, precious metals, private companies, and more—Jim Hitt notes that individuals must employ professionals to assist them in doing the proper due diligence so that they are not caught in a scheme.
"Investors need to take control over their finances, even when they work with an adviser," said Jim Hitt. "If you don't educate yourself, you leave yourself susceptible to all sorts of schemes, including even retirement account schemes. When you know your tax liabilities and know your limits, you'll be able to build a more flexible retirement nest egg. In this case, knowledge is power. Visit the knowledge center on our website to access our robust library of educational materials."
About American IRA, LLC:
Click here to claim one of our 7 Self-Directed IRA guide(s).
American IRA is committed to providing every client with gold-level service, regardless of account size. Experience their expertise through their certified IRA services professionals. Enjoy the value with one low annual fee of $285 with unlimited assets and unlimited account values. American IRA clients love the benefit of no charge for "All Cash" accounts. The performance of the American IRA staff is unmatched, with quick and efficient processing within 48 hours.
American IRA services thousands of clients and has over $300 million in assets under administration.
American IRA was built by investors for investors, and brings their successful investment experience to the table, providing excellent educational material showing the public that their Self-Directed IRA account can invest in a variety of assets such as real estate, private lending, limited liability companies, precious metals and much more.
American IRA is conveniently located in Asheville, NC and Charlotte, NC, and serves clients nationwide.