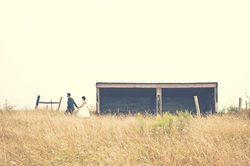 Turquoise is believed to bring good fortune, strength, and helps overcome illness, 2 key elements to a strong marriage.
(PRWEB) July 22, 2016
"It's no secret that engagement rings are expensive," said the spokesman for TurquoiseJewelry.com. Engagement rings mostly feature diamonds. However, there has been recent stir among millennials to find alternatives for the extraordinary expense.
TurquosieJewelry.com spokesman, Jack Burch, stated "Diamonds are very pretty, but there are many stones with color that are even more gorgeous. The only reason diamonds are so expensive is because society seems to have decided it so long ago. They just don't have intrinsic value outside that decision. It can be extremely hard for young men to provide these rings for the people they love. Instead of going into debt, we were inspired to release a new collection that coincides with this new trend of millennials breaking free from the cycle and finding alternative rings to propose with."
The company has worked with some of the most talented Native American and Southwest artisans in silver and stonework in the entire country and has a commitment to the quality of their work.
As a result, the team at TurquoiseJewelry.com has worked tirelessly to provide people with stunning artist-designed rings that could easily be used as an engagement ring and have the couples saving for their future, instead of immediately being burdened by debt for a stone.
The new collection of rings gives couples a few meaningful options to choose from. The designs vary from Native American symbolism to simple single-stone designs. "Turquoise is a meaningful choice for engagement", says Burch. "Turquoise is believed to bring good fortune, strength, and helps overcome illness, 2 key elements to a strong marriage."
Because of the stones unique coloration, it has been regarded as a "Holy" or "Sacred" stone by many cultures around the world. Burch believes this new collection will be a great relief for young men and women around the country to think about the truly important things in life, buying a home, saving for their child's education, and eventually retirement.
The team at TurquoiseJewelry.com is confident that turquoise, due to its increasing popularity and long-standing history, will make a splash as the top alternative wedding ring for 2016 and the years after as well. People can find the entirety of the company's collection of turquoise jewelry here. Burch hopes that this new release will give young couples to have the confidence and financial security to start a new life with the people they love this summer.