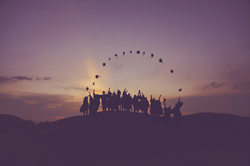 While a higher –ranking school is great, it might not be the best fit for a specific individual.
(PRWEB) July 16, 2016
As the new semester approaches for medical school, many students might be questioning their decisions for the institution they will attend or have no clue at all. The staff at MedicalSchoolsinUSA.com has created a new set of articles, and given advice with their release, to help students find the right fit for them.
The company, MedicalSchoolsinUSA.com, is an informational hub for medical students to learn the latest news and receive help for their studies. Their site covers a wide range of topics, from advice for the MCATs to managing student debt after graduation.
The spokesman of the site, Ben Davidson, also released a statement with this new collection of articles. "Our team at , MedicalSchoolsinUSA.com has only one goal, to make sure that medical students succeed in their studies and are happy with the field they will eventually choose. All of that starts with selecting the right medical school. While a higher –ranking school is great, it might not be the best fit for a specific individual. That's why we also wanted to include some helpful tips with our release of articles too."
The people working at MedicalSchoolsinUSA.com have interviewed and worked with both medical students and doctors to compile their information and have even researched extensively how different variables play a role in the success of a student at a certain medical school.
MedicalSchoolsinUSA.com's Advice for Choosing the Right School
Davidson pointed out three major things that students should look for to find a school that works best for a student's goals and personality.
The first was to thoroughly research the focus they are interested in. While one school might be top-notch for one specialty, it might not be the specialty a student is interested in.
The second suggestion is to look into the opportunities for programs and research an institute can offer. Not all top schools are at the cutting edge of research for a certain focus. Students need to look into these programs as well.
The third piece of advice Davidson and his team gave was to consider the location. Students need to choose schools that are surrounded by medical institutions, hospitals, and research centers. This will increase the likeliness for both internship opportunities and future career positions.
Davidson and the team at MedicalSchoolsinUSA.com hope students will take advantage of their list of the best schools and the various articles designed to help them find the right school for them.