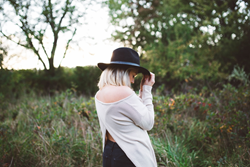 They are breaking away from the traditional to appeal to more people and that how I think fashion tends to evolve.
(PRWEB) July 21, 2016
Many people have noticed the increased popularity of Southwest fashion around the country. The "Cowgirl Chic" or "Boho" styles that utilize familiar Southwestern styles (bolo ties, Native American patterns, and leather boots) are really taking hold in popular culture. However, these styles seem to have taken a drastic turn from their traditional cuts to embrace the modern era of fashion. Various people around the region, like 23-year-old Angela Williamson, love the fashion of the Southwest and continue to incorporate new way to bring the style into the modern era.
Joy Cook, spokesman for NativeAmericanTurquoiseJewelry.net wanted to show people some tips on how to incorporate this style into their own summer wardrobe with the release of a new comprehensive style guide.
Cook also gave some comments with this new announcement. "The Southwest is my home, it's in my bones. I think it's great how the fashion industry is starting to embrace some of these elements on such a large scale. They are breaking away from the traditional to appeal to more people and that how I think fashion tends to evolve. I made this guide to help people embrace this trend the right way and find the best places to shop as well."
The style guide incorporates some of the most classic aspects of the Southwest style and shows people how to modernize them for their wardrobe. Many people will recognize some of the trends mentioned in the guide, such as "Sante Fe" "Boho" or "CowGirl Chic". These styles, according to Cook, all take from the classic Southwest style to achieve a very new and unique fashion trend.
Cook is confident that her Southwest Style Guide will show people how to build their wardrobe from the ground up. Starting from the proper foot-wear to stylish hats that encompass the spirit of the Southwest, Cook is overjoyed to show off the styles and designs that are so popular in her region of the country.
People looking to embrace turquoise and Native American styles as well can also find helpful tips, find authentic stores, and read the latest news on these fashions as well. Cook encourages people to come and visit her site anytime to find more news and tips for Southwest fashion.