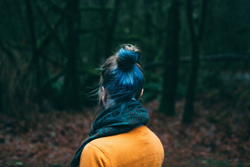 I wanted to give people the foundations to build their own summer style this year and look great doing it.
(PRWEB) July 24, 2016
As the summer season approaches, more people turn to the latest fashions and style guides to wear the most popular trends. Joy Cook, the owner and operator of the popular blog site, NativeAmericanTurquoiseJewelry.net, prides herself on her summer fashion styles and has come up withthe best ways for people to incorporate turquoise jewelry into their summer outfits in 2016.
NativeAmericanTurquoiseJewelry.net, since it was founded, has provided people with the latest information on Native American, Southwestern, and Turquoise fashion tips and news. The site has continued to update its content to include the latest releases of designer jewelry and news on all three topics.
Cook was overjoyed at the start of the new season and wanted to find a way to thank her fans and readers for their continued loyalty. Cook also gave a statement with her new article release. "I think it's important that people know the latest trends in fashion. They affect everything from the items on the shelves to the people walking down the streets. It's also important to incorporate your own style to the trend and really make it your own. That's what I set out to do with this style guide. I wanted to give people the foundations to build their own summer style this year and look great doing it."
The new release of Cook's style guide goes through the latest trends and how people can incorporate them into their own wardrobe.
Cook's guide also mentions the different articles of clothing and accessories people can wear to look great for the summer season. Cook concluded her statement with, "I want to assure people that these trends are very general and can be used in a million different ways to capture a person's personality. I have done the research on articles from magazines like Vogue and am confident that these summer trends will last through summer and continue through to spring of 2017 as well.
Cook invites anyone interested in embracing the latest fashions to visit her site and the free information she provides. People can also expect to find recommendations for jewelry and apparel as well.