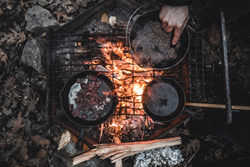 Encouraging new visitors to engage with the national parks and local programs is one of the main goals of the company
(PRWEB) July 20, 2016
There are many pitfalls for people that are new to camping. "The first experience is one of the most important," says the spokesman for CampingTentsDepot.com, Gabriel Jackson. To many people, Jackson's opinion holds true. It can be hard to return to camping after getting bit by a wall of mosquitos or forgetting some essentials and having to cancel the trip altogether.
CampingTentsDepot.com is a company made up of professional campers. Their site is dedicated to giving people descriptive reviews of camping tents and showing people where they can find the best models for the lowest prices.
They remember their first few bad camping experiences and want to help people enjoy themselves while camping. Their hope is to guide more people to the woodland art of camping in the future. Their tips are derived from experience and they want to ensure people will come back to camping sites for more.
The staff at CampingTentsDepot.com came up with their tips as they were choosing the best camping tents for 2016 in their new set of reviews. "Encouraging new visitors to engage with the national parks and local programs is one of the main goals of the company," added Jackson.
CampingTentsDepot.com's Camping Tips for Beginners
The team advises people to keep their camping simple for the first time. Not only should people choose an area that's close to home but they should also consider going for a single night. They can see the various items that will be needed for daily use and grow their knowledge from there without much risk.
The food people bring can determine the mood for the trip. While many people want to bring
preservative, chips, and the like, Jackson advises new campers to bring vegetables, protein, and healthy food in general. Jackson stated "There are many physical elements to camping and you want to feel you best while camping. The point is to connect with nature and that can be hard to do with heartburn from greasy foods."
The vast majority of cooking and eating will incorporate the fire pit. It's best to think about grilling and the tools you need for barbecues. Jackson suggests bringing multiple fire-starting devices, metal tongs, pots, pans, utensils, etc. This will make one of the best camping experiences, eating, that much better.
Jackson and his team want to support new campers in their hobby and encourage more people to find the tools they need at their site, CampingTentsDepot.com.