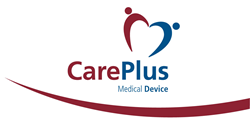 CarePlus™ expands nurse call portfolio with backward compatibility feature to Questek/ Alexys systems.
Wilmington, Delaware (PRWEB) July 19, 2016
NiQ Health "the leader in message-based nurse call systems" today announced the backward compatible capabilities of their CarePlus™ nurse call solution to Questek/ Alexys nurse call system.
CarePlus™ compatibility feature enables legacy Questek or Alexys customers a 21st century IP-based nurse call upgrade path. With CarePlus™ backward compatibility, customers are now able to achieve integrated nurse call system with advanced user interface and comprehensive software licenses at competitive pricing. The benefits of this backward compatibility feature allow for a flexible and affordable upgrade path for the customers, and the legacy equipment can be retained for maintenance. CarePlus™ is capable of importing the existing configurations from legacy systems, assuring a smooth transition from legacy Questek/ Alexys system to CarePlus™.
NiQ Health offers a range of CarePlus™ patient and staff stations/ call points that are Questek and Alexys compatible. They are readily available to assist the customers who are facing issues with stock supply and support for their current legacy systems. CarePlus™ call points have antimicrobial protection/ infection control built into the device to reduce the risk and spread of infection, bacteria, and superbugs such as MRSA.
NiQ Health's CarePlus™ nurse call solution significantly improves the workflow and efficiency of clinicians and caregivers while simultaneously combatting the growing concerns within the healthcare environment. A demonstration of these capabilities can be viewed here. CarePlus™ can be considered "middleware in a box" integrating smartphones, paging, wireless and VOIP telephony, ward signs, large screen information boards, email, PDAs, patient entertainment terminals, duress systems and Building Management Systems (BMS). CarePlus™ provides extensive reporting and Business Intelligence software capabilities, providing significant workflow productivity efficiencies and improved patient safety. More information can be found at http://www.niq-health.com.