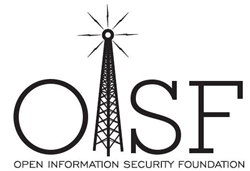 Lafayette, Indiana (PRWEB) July 18, 2016
The Open Information Security Foundation (OISF) and Suricata are proud to announce that the French Network and Information Security Agency (ANSSI) has joined as a Gold level consortium member. As a critical national authority, ANSSI reports to the Secretary General for Defense and National Security (SGDSN) assisting the Prime Minister in fulfilling his responsibilities in matters of national defense and security.
By joining OISF and supporting Suricata, ANSSI is reinforcing France's ongoing commitment to cybersecurity as a national priority, one that now concerns each and every one of its citizens. Suricata, a high-performance Network IDS, IPS, and Network Security Monitoring engine; open source and owned by the community-run non-profit organization, The Open Information Security Foundation (OISF). As a community –run non-profit organization since 2009, OISF has relied on a dedicated community of volunteers and industry supporters that contribute time, feedback, and code to Suricata, a high-performance and open source Network IDS, IPS, and Network Security Monitoring engine. The success of Suricata and OISF is a direct result of their commitment.
ANSSI believes strongly in the ability of Suricata to drive the next generation of open source IDS/IPS engines .Suricata is at the core of the innovation happening in this field. Together with OISF, ANSSI is excited to support powerful and trusted cybersecurity solutions.
Thanks to partnerships and support by OISF consortium members, like ANSSI, Suricata will continue to be a world-class, high-performance network IDS, IPS, and network security monitoring engine.
About OISF:
OISF is led by world-class security experts, programmers, and others dedicated to open source security technologies. OISF's commitment to open source security technologies and the communities that keep them thriving is unwavering. OISF welcomes participation from the community large and small through working groups, mailing lists, training events, and the annual Suricata User Conference.
OISF is a U.S. 501(c)3 non-profit organization. Funding for OISF comes from the donations received from world-class security organizations committed to their mission. A list of these organizations is available at http://oisf.net/consortium-members/.
Contact:
The Open Information Security Foundation
http://www.oisf.net
email: info(at)oisf(dot)net
About ANSSI:
ANSSI is the national authority in the area of cyberdefence and network and information security. To fulfil its missions, ANSSI deploys a broad range of regulatory and operational activities, from issuing regulations and verifying their application, to monitoring, alert and rapid response – particularly on government networks.
Contact: communication(at)ssi(dot)gouv(dot)fr