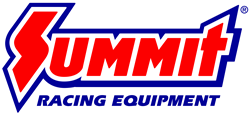 (PRWEB) July 18, 2016
Summit Racing now carries Goodmark Restoration Parts for Buick Regal and Olds Cutlass G-body cars. Some of those cars—Buick GN/GNXs and Olds Hurst Cutlasses come to mind—are now desirable and these previously hard-to-find parts will make restorations much easier.
The downsized GM A- and G-body intermediate cars appeared on dealer lots in the late 1970s and early 1980s. They were smaller and lighter than the previous versions, but were still traditional body-on-frame cars that could accept V8 engines. It was like Christmas for the drag racers and oval trackers who turned those As and Gs into race cars.
Here are the latest Goodmark parts available for Regal and Cutlass

Steel cowl induction hoods
Headlamp bezels
Side marker lights
Front bumper filler panels for Buick Regal
Grilles for Olds Cutlass
Summit Racing also carries Goodmark sheetmetal and other restoration parts for Regal and Cutlass as well as 1978-85 Chevy Malibu and 1980-88 Monte Carlo. Just click here, type in the year, make, and model of the car, and see what Summit Racing has available.
Summit Racing Equipment
http://www.SummitRacing.com
1-800-230-3030