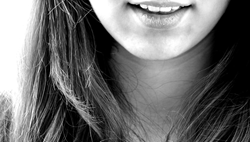 Water flossers are great tools for helping to close the gap of this increased risk with its level of efficiency for removing disease-causing bacteria.
(PRWEB) July 22, 2016
Studies have proven that with type 2 diabetes comes a better chance of periodontal disease as well. The studies have also shown that with more severe cases of these diseases, that are often displayed with increased gum bleeding, can lead to more adverse affects. Experts believe that these oral diseases can play a role in liver and heart failure.
Waterflosser.org, a company that provides the latest information and updates on the best brands of water flossers, responded to the news that these machines could help people suffering from the disease.
Death rates seem to increase with these diseases in people that also have type 2 diabetes as well.
A spokesman for the company, Jeffrey Atkins, gave a response to this recent discovery. "We have always known that using water flossers is good for your health. To learn that it can also help people suffering from diabetes was very exciting to our team. We take pride in what we do and helping people find a water flosser that bests suits their needs is the best feeling to us."
The regular use of water flossers appears to prevent excessive gum bleeding and aid in preventing gingivitis and other periodontal diseases that could prove fatal to people with type 2 diabetes.
The team has worked hard over the past few months to present the public with a helpful new set of reviews that are geared towards helping people find a water flosser that works for them.
Atkins encourages people, especially those suffering from type 2 diabetes, to read about these machines on their site and try one out for themselves. Not only are they more cost-effective than regularly buying packs of floss, they are also more comfortable for sensitive gums and teeth.
People looking into this market of water flossers can find the top-tier brands and models at WaterFlosser.org's top 10 picks for water flossers.