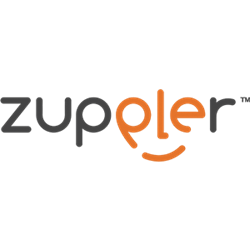 "Restaurant operators are trying to keep up with the fast changing technology landscape in the food space'
Philadelphia, PA (PRWEB) July 26, 2016
Zuppler, a Conshohocken, PA based provider of software for independent restaurants announced that it has raised a seed round from SRI Capital, a Philadelphia based investment firm. Sashi Reddi, managing partner of SRI Capital, will join its board. Zuppler was founded in 2012 by Shiva Srinivasan also received follow on funding from Ben Franklin Technology Partners and other angel investors in this round.
Zuppler's SaaS (Software as a Service) offering is used by over 1,600 restaurants in the US, Canada, Ireland, and the UK to manage their online ordering and delivery services. For a small fee per month, restaurants can now have an online presence under their own brand, as well as take in orders from aggregators such as GrubHub and others. The funding will enable Zuppler to continue to invest aggressively in its technology, point of sale and loyalty integrations, sales and marketing.
"Zuppler's ability to upsell various localized marketing services as well as a broad technology platform for managing all of a restaurant's operations can make it a market leader in this space in 4-5 years. Shiva's vision for Zuppler is exciting and I am delighted to participate in that journey with him," stated Sashi Reddi, managing partner of SRI Capital.
"Restaurant operators are trying to keep up with the fast changing technology landscape in the food space. With cloud based POS, loyalty providers, various payment options and a fast growing online customer base it can get overwhelming for an independent restaurant owner. My goal is to streamline all the technologies through the Zuppler platform and provide the restaurant the marketing and support tools to take control of their online customers. Our target is to get 10,000 restaurants globally in 4 years with each restaurant averaging between 750 – 1000 transactions per month directly through their website. This will make us the undisputed leader in the restaurant space," stated Shiva Srinivasan, founder/CEO of Zuppler.
About Zuppler
Zuppler is the complete order fulfillment solution for restaurants, caterers, groceries, sports venues etc. Headquartered in Conshohocken, PA, Zuppler has offices in Ireland, Canada, Romania and India. Zuppler's white labeled online ordering platform provides a fully branded and customized online ordering experience that integrates with the restaurant websites via native API's. Zuppler also integrates with the leading Point of Sale and Loyalty providers. More information can be found at http://www.zupplerworks.com.
About SRI Capital
SRI Capital is a seed stage investor in the "as a service" economy founded by Sashi Reddi, a Philadelphia based serial entrepreneur. More information can be found at http://www.sricapital.com.
About Ben Franklin Technology Partners of Southeastern Pennsylvania
Ben Franklin is the most active early stage capital provider for the region's technology sectors. Ben Franklin combines best practices of venture capital with a public-spirited purpose: leading the region's technology community to new heights, creating jobs and changing lives for the better. Ben Franklin is an initiative of the Pennsylvania Department of Community and Economic Development and is funded by the Ben Franklin Technology Development Authority.
http://www.sep.benfranklin.org