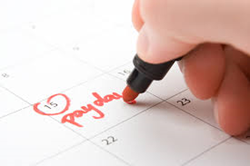 Your solution to payroll
Garden City, NY (PRWEB) July 19, 2016
A 401K plan is one of the best ways for you to save towards retirement and ensure your future security. By providing employees with additional insight on the importance of a 401k, Nazpay aims to show those skeptical towards its practices, the benefits and potential for long-term profitability.
1. When you contribute a percentage of your pay to a 401(k) plan, you immediately start paying less in taxes. This is because your contribution comes out of your paycheck before income taxes are deducted. Having Tax-Deferred Earnings serves as an incentive to set up a 401K for your future.
2. For those looking to borrow money, Nazpay recommends looking into a 401K. Many 401K plans allow you to borrow from your account for specific reasons. This is a better option to have over taking out a loan because loans usually must be paid back with interest within five years. As long as you remain employed by the company, you can pay it back without incurring any income tax liabilities. The interest you pay goes directly into your account. This is a good resource to have if you need access to funds in case of an emergency.
3. Interest compounding is what makes a 401k plan a powerful savings tool. Put simply, your earnings are plowed back into the account, so you earn interest on your original principal plus additional interest. Over the short term, the gains can appear small. But over the long term, you can see exponential results.
4. The sooner you start saving for retirement, the faster your account will grow. Conversely, the longer you wait to get started, the harder it will be to catch up. Many people find that having money automatically deducted from their pay each month is more conducive to saving than relying on themselves to remember to put money aside.
President of Nazpay, J. Ronald Nazaire, spoke on the importance of a 401k plan, stating, "Employment is not only about supporting yourself for the present but for the future as well, as proper planning can be the deciding factor of whether or not someone is financially secure when it's time for retirement." He continued, "401k plans were designed with employees in mind, providing them with the necessary avenues to save and invest in their future as well as their families'."
Additional resources can be found at http://www.nazpayinc.com/resources or by calling 516-584-8035.
With services ranging from time and attendance to payroll taxes, Nazpay simplifies your payroll process, starting with the gathering of your employees' information. An experienced Payroll Specialist can contact you with one quick phone call each pay period, or you can send your payroll data via fax.